I would like to introduce you to my staff. I have the good fortune to be working with some very high quality employees. These people are intelligent, caring, family oriented dental professionals of high moral standards. They are dedicated to the care and well being of our patients and are a true credit to their profession. They are team players and share a true love and respect for one another.
The success of this dental practice is in many respects attributable to their daily efforts. The appreciation our patients have shown us over the years reflects directly upon my staff's ability to create an atmosphere of safety and confidence. You will truly enjoy your relationship with my staff.
We anxiously await the opportunity to serve you.
Heather Johns, Dental Assistant
Heather Johns, Dental Assistant, has worked in general dentistry as well as orthodontics since 1996. Heather graduated from University of Great Falls College of Technology. Heather is very knowledgeable in sleep apnea and all other dental topics. Heather and her husband Josh are native to Billings and have two kids, Parker and Aaden.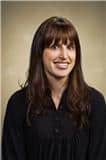 Jessica Robbins, Dental Assistant
Jessica Robbins has been a Certified Dental Assistant since 2005. Her passion for dentistry and for helping people is always evident. Jessica and husband Zach were married in 2004 and have a little girl that they adopted from Ethiopia named Loza.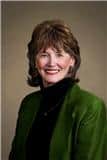 Mary Beth Harden, RDH
Mary Beth Harden, RDH, received her degree in Dental Hygiene in 1977 from North Dakota State Science University. Her experience includes 21 years in a periodontal practice and 15 years working for Dr. McCarthy. She received the 2004 Outstanding Dental Hygienist Award from the Montana Dental Association, honoring excellence in her profession. Mary Beth and husband Mark have two children. Cole and wife Danielle live in Hamilton, Montana. Jennifer lives with her husband David in Seattle.
Kristie Fox, RDH
Kristie Fox, RDH, received her bachelor's degree in Dental Hygiene from Idaho State University in 2002. Prior to earning her degree, she was a dental assistant for eight years. She has practiced as a Dental Hygienist for seven years, including part-time work in a periodontal practice. Kristie and husband Derrick have three children. Two daughters, Ava and Tanzy, and son Brock.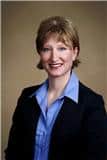 Janell Wieder, LDA
Janell Wieder, LDA became a Licensed Dental Assistant upon her graduation from Moorhead Technical College in Minnesota in 1994. She has over 19 years of dental assisting experience, including her ten years working for Dr. McCarthy. Janell and husband Steven have two sons, Gabe and Liam.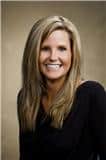 Teri Zier, Office Manager
Teri Zier began her Dental career in 2003 as a part-time patient coordinator in this office. She is now the Office Manager and is well versed in all issues concerning billing and insurance. Teri was born and raised in Lewistown, Montana. She is a very proud mother of two children, Kyle and Brittani, as well as three stepchildren, and is also quite proud of her six grandchildren.
Share This: