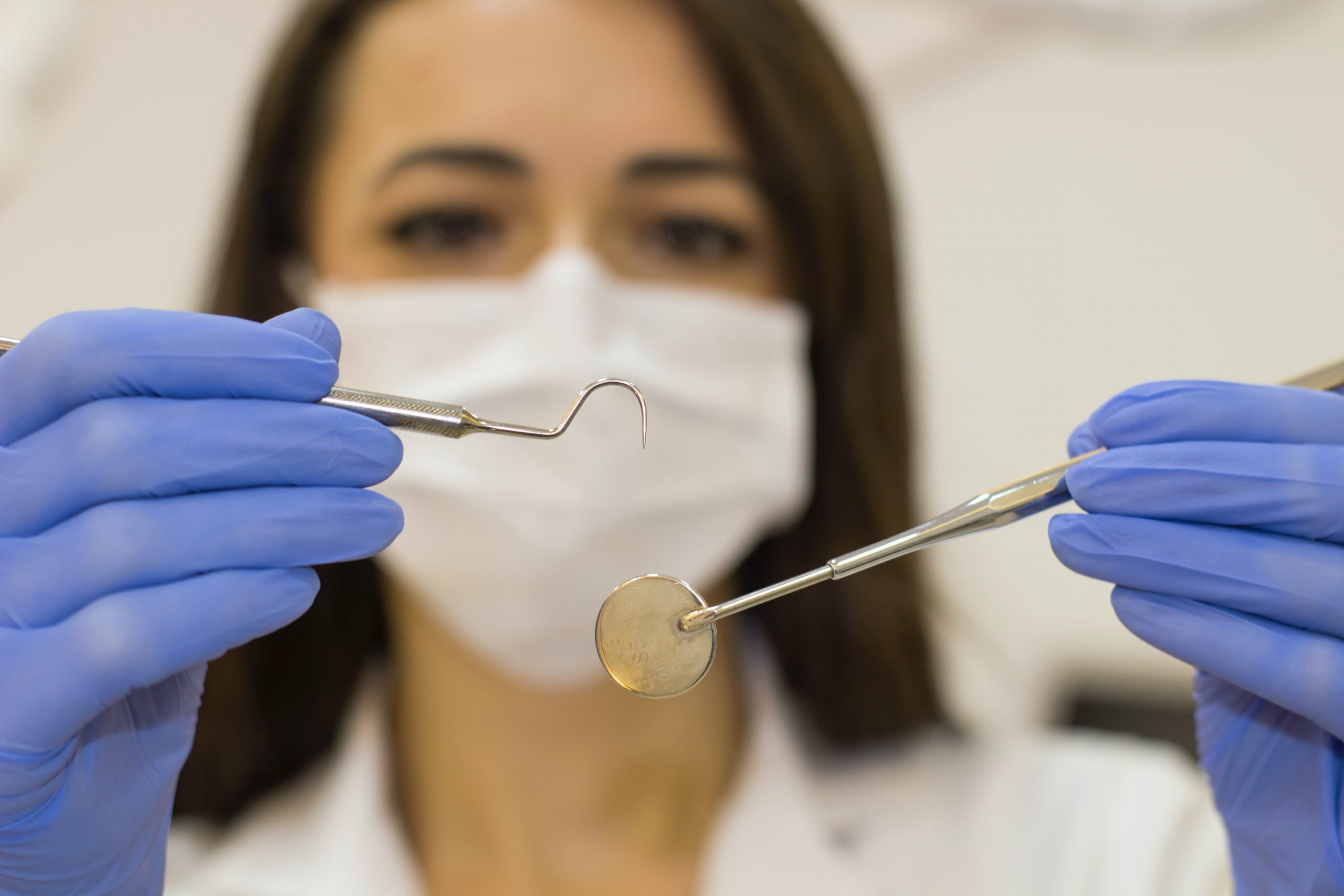 Although a trip to the dentist is harmless, there are often plenty of other activities on your to-do list that you prefer to do. In most cases, you'll be in and out of your annual cleaning appointment in no time, ready to take on the rest of the day.
But sometimes, you may find yourself experiencing flu-like symptoms after dental work, especially if you have a weak immune system.
A patient may feel sick after a dental cleaning or dental work if the dentist uncovered or treated an infection in the mouth. As a result, the individual may experience bleeding, swelling, discomfort, or fever, all of which can be reminiscent of the flu. If you feel sick following a dental appointment, reach out to your dentist.
Not sure if the symptoms you're experiencing are a cold or a result of a dental cleaning?
Bridge Creek Dental is here to walk you through the flu-like symptoms you may experience post-procedure.
Flu-like symptoms after a dental appointment
If you think you picked up a cold at your dentist's office, think again. You may be experiencing flu-like symptoms as your body's reaction to a dental cleaning or procedure. This often occurs due to the patient having a weakened immune system or underlying health conditions.
If you're not feeling well, be on the lookout for the following symptoms that may occur after dental work:
Ear pain – Ear pain is no joke. Not only can it make it difficult to hear conversations or sounds around you, but it can leave you with a splitting headache. You may experience ear pain because of muscle strain, an infection, misaligned teeth, or an allergy to a medication or a dental instrument.
Pressure – There are few things more annoying than the feeling of pressure or buildup in your head, leaving you feeling groggy and under the weather. If your dentist treated an infected tooth, you might feel pressure or tooth sensitivity from the procedure. Over time, the pressure should subside, but if it lasts longer than a week, your dentist should be contacted.
Sore throat – One of the first tell-tale warning signs of a cold is a sore throat. You may experience a scratchy or sore throat following dental work because your body is a bit dehydrated from your mouth staying open throughout the procedure. Make sure you drink plenty of fluids following your dental work to rehydrate your body and relieve the sore throat.
Nausea – If your dental procedure requires anesthetics and medication, it won't be uncommon for you to experience nausea or dizziness as the medication begins to wear off. Depending on how much medicine you were given, you can expect nausea or dizziness to lessen over the next few days. If the feeling persists longer than a week, reach out to your dentist.
Jaw pain – A sore jaw is a common cold symptom that can make it uncomfortable to chew. You may experience jaw pain following a dental appointment due to keeping your mouth open for an extended period. As a result, the muscles in your jaw stiffen and feel sore for a few days after. Using a warm compress can help reduce the discomfort.
If you have noticed flu-like symptoms following your appointment, there's no need to stress out. Should the symptoms persist longer than a week, your dentist will be able to determine a plan of action to reduce the symptoms. You can also reduce the chances of feeling sick post-appointment by strengthening your immune system before any upcoming dental appointments.
Call Bridge Creek Dental for preventative dental care
Keeping your teeth healthy can help you avoid unwanted dental work. Scheduling a preventative dental care visit is the most effective way to catch minor oral health issues before they turn into larger problems down the line.
During the dental cleaning, the team at Bridge Creek Dental will treat any troublesome areas to help prevent major health concerns such as gum disease and tooth loss. Instead of letting any oral hygiene issues fester, our top-rated preventative dental care helps you maintain a beautiful, clean smile.
Here at Bridge Creek Dental, we specialize in providing preventive dental care for your entire family. If you or your loved ones are experiencing dental issues, give our team a call to schedule an appointment in Billings, MT.
Share This: