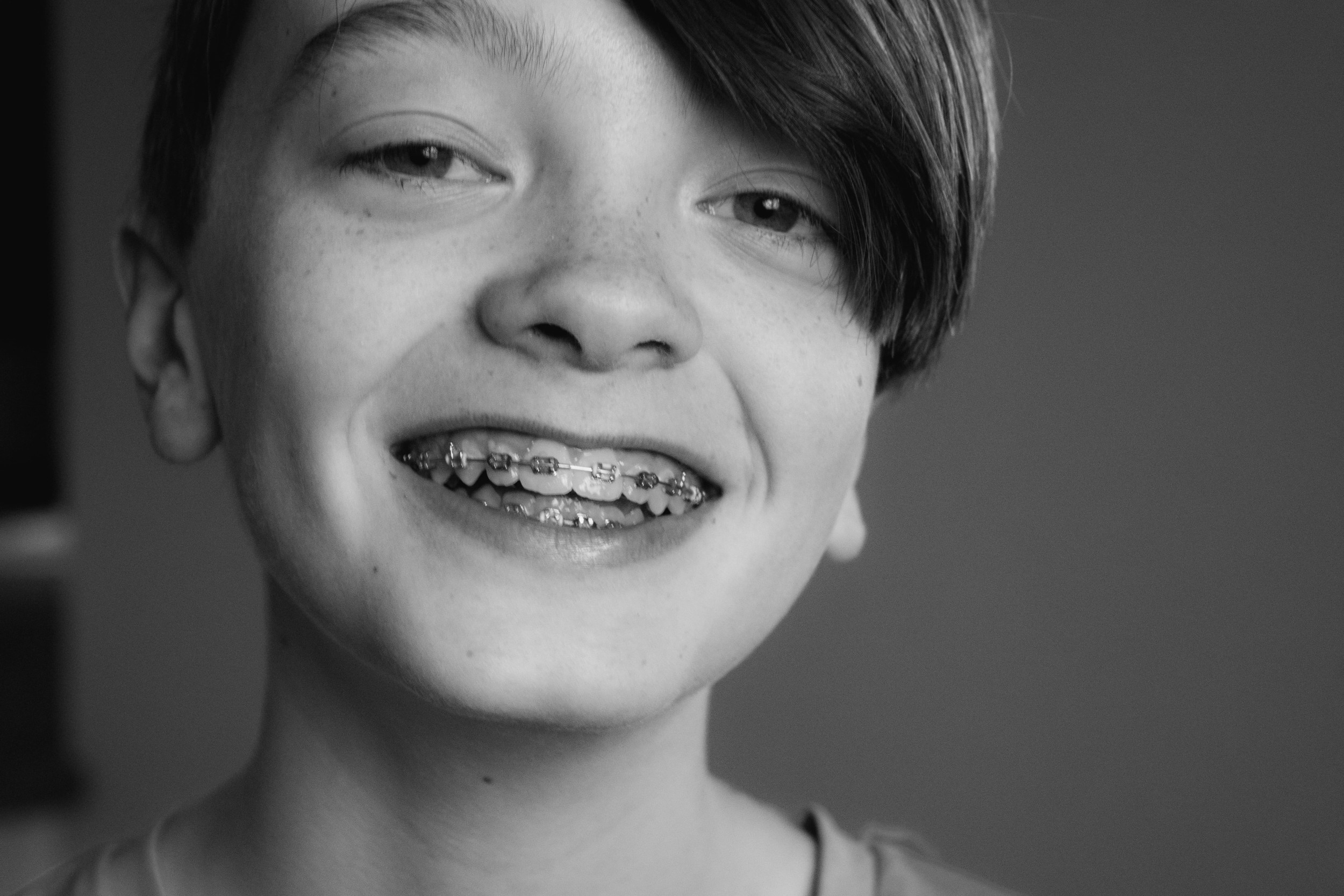 More often than not, individuals opt to get braces at some point in their life so they can feel confident about their smiles. So what happens if your braces straighten your smile but leave you with stains on your teeth?
We understand the frustration you may be feeling, which is why the skilled team at Bridge Creek Dental is here to explain why your teeth have become stained and what you can do to restore to fix the appearance of your smile.
What causes stains after braces?
When your braces come off, you're likely excited to show off your beautiful pearly white teeth. However, you may notice that your teeth appear stained or have white spots on them!
White spots appearing on your teeth post-braces is a common side effect resulting from plaque buildup around the brackets. This plaque buildup contains acidic bacterial byproducts that can wreak havoc on the outermost layers of your tooth enamel.
Brushing and flossing at least twice a day is always important, but even more so if you have braces. The brackets on your teeth make it increasingly difficult to remove all the plaque, which is why you need to brush and floss regularly — it's best to do it in the morning, evening, and after you eat or drink anything!
If this plaque isn't properly removed, it will gradually eat away at the enamel on your teeth, leaving you with a chalky-white appearance in those specific areas where the tooth was weakened.
How to remove white spots from teeth after braces
Unfortunately, there isn't an over-the-counter way to treat the white spots that can appear on teeth following orthodontic treatment. The damage resulting from plaque buildup can weaken a portion of the tooth, so the only way to fix the appearance of the teeth is to work with a cosmetic dentist.
Depending on the severity of the white spots on your teeth, your dentist may recommend one of a few different treatment options. Treatment options can range from simple teeth whitening to complete dental veneer restoration.
Treatments to consider:
Teeth whitening – Also referred to as dental bleaching, teeth whitening is a common treatment plan for patients with minimal white staining on their teeth following their orthodontic treatment. If the tooth discoloration is mild, your cosmetic dentist may recommend blending them into the teeth by whitening the surrounding enamel.
Microabrasion – Depending on the severity of the white staining, teeth whitening may not be an option. If that is the case, a dentist may recommend buffing out the white spots and placing a rehydrating and strengthening product over the damaged areas of enamel. In doing so, you can reduce the severity of the discoloration.
Dental veneers – If you're dealing with severe discoloration on your teeth after braces, your best option may be dental veneers or cosmetic bonding, which will provide a permanence restoration over your front teeth. These porcelain covers will be applied over the top of the affected tooth to give it a clean, pearly white look.
Call Bridge Creek Dental for cosmetic dentistry
If you're interested in cosmetic dentistry to improve the appearance of your smile and strengthen your teeth, Bridge Creek Dental can help you determine the best course of action. Instead of letting any oral hygiene issues fester, our top-rated preventative dental care and cosmetic dentistry services help you maintain a beautiful, clean smile.
The Bridge Creek Dental team is standing by to answer any questions or concerns you have about improving your smile.
Here at Bridge Creek Dental, we specialize in providing cosmetic dentistry. If you or your loved ones are experiencing dental issues, give our team a call to schedule an appointment in Billings, MT.
Share This: