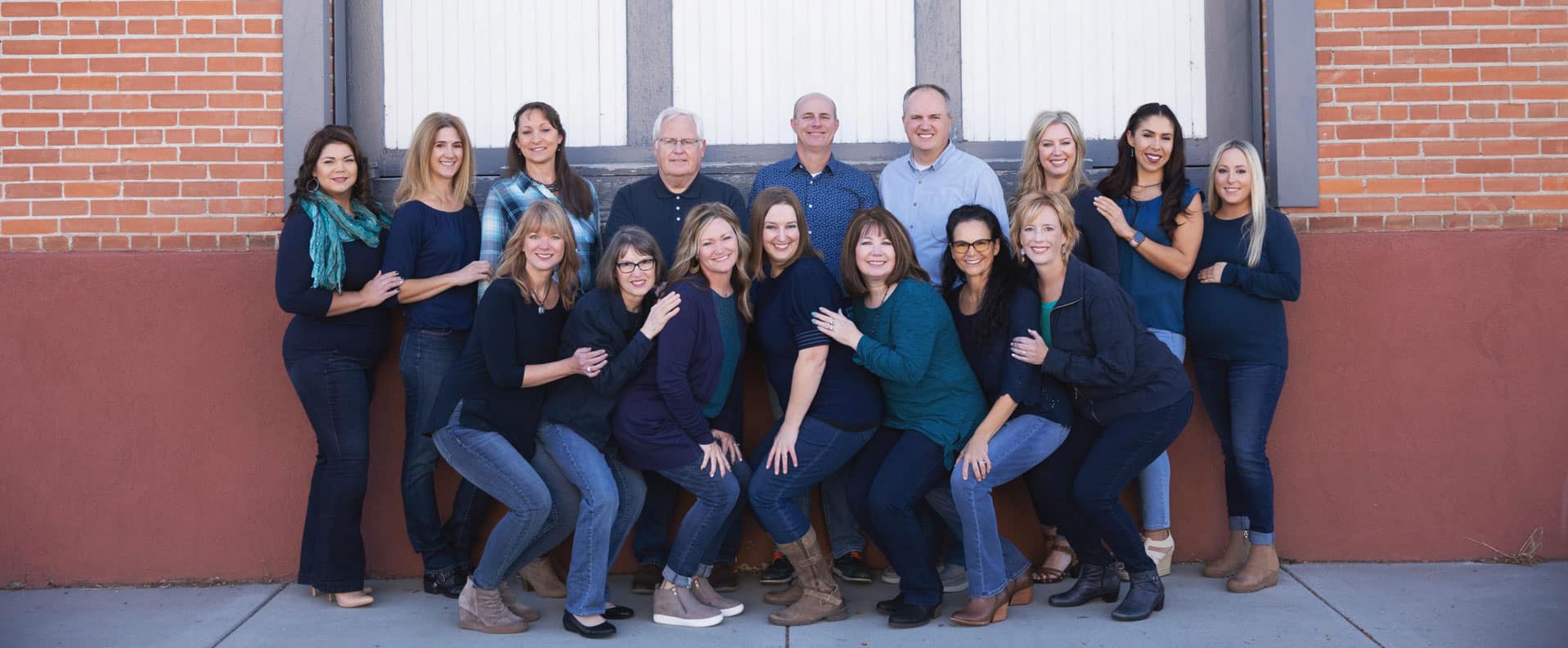 Did you know it's national dental assistants month? There's no better time to celebrate the fantastic team of dental assistants we have here at Bridge Creek Dental. Every day, we are grateful for our hardworking and dedicated team that puts patient care above all else.
When you visit Bridge Creek Dental, you'll likely work with a dental hygienist for the cleaning portion of your appointment. Following that, you'll meet with a dentist who will do an overall check of your mouth or provide the procedure you need with the help of a dental assistant. A dental assistant performs various tasks related to patient care and administrative clinical work.
To give our dental assistants all the credit they deserve, we're here to explain what dental assistant does, how they help the dentist, and why our team wouldn't be the same without them!
What Does a Dental Assistant Do?
Our dental practice runs smoothly because of our dental assistants! They help our dentists with a little bit of everything ranging from taking x-rays to assisting the dentist during a clinical appointment. Here are a few examples of what a dental assistant's job entails.
A dental assistant helps prepare the treatment room before a dental procedure and disinfect it after it is completed, ensuring you have a comfortable and clean space for your appointment.

They are the point of contact that accompanies the patient back to the treatment room.

If necessary, they will take any required x-rays or impressions during your visit and log them into the system for the dentist to review.

They will assist the dentist during dental procedures or clinical appointments by doing chair-side functions and laboratory duties. They often translate between the dentist and patient, helping the patient understand what the dentist recommends as a treatment plan.

Depending on the particular dental practice, the dental assistant may also be the individual performing any in-house teeth whitening treatments.

The dental assistant also completes any required in-house lab work during the appointment.

They also provide patients with instructional materials and oral hygiene supplies and teach patients how to floss and brush properly.
Our dental assistants work alongside our dentists all day long, so don't hesitate to ask them any questions you may have throughout your appointment — they are your go-to resource while you're visiting our office.
Next time you come into Bridge Creek Dental, keep an eye out for your dental assistant so you can see the excellent care they provide. Our office would not run as smoothly without them on our team, and we appreciate how detail-oriented they are. We thank them for their loyalty and excellent care for our patients every day.
Call Bridge Creek Dental for Preventative Dental Care
Help celebrate our unparalleled dental assistant by scheduling preventative dental care with Bridge Creek Dental! Our team will perform a thorough cleaning and note any minor problems that may turn into more significant dental issues down the line, allowing us to get ahead of them before they become costly or painful.
Instead of letting any oral hygiene issues fester, our top-rated preventative dental care helps you maintain a beautiful, clean smile that you will be proud to show off. With our team of highly educated and skilled dental assistants, you can have peace of mind knowing you're in good hands every step of the way.
Here at Bridge Creek Dental, we specialize in providing preventive dental care for your entire family. If you or your loved ones are experiencing dental issues, give our team a call to schedule an appointment in Billings, MT.
Share This: