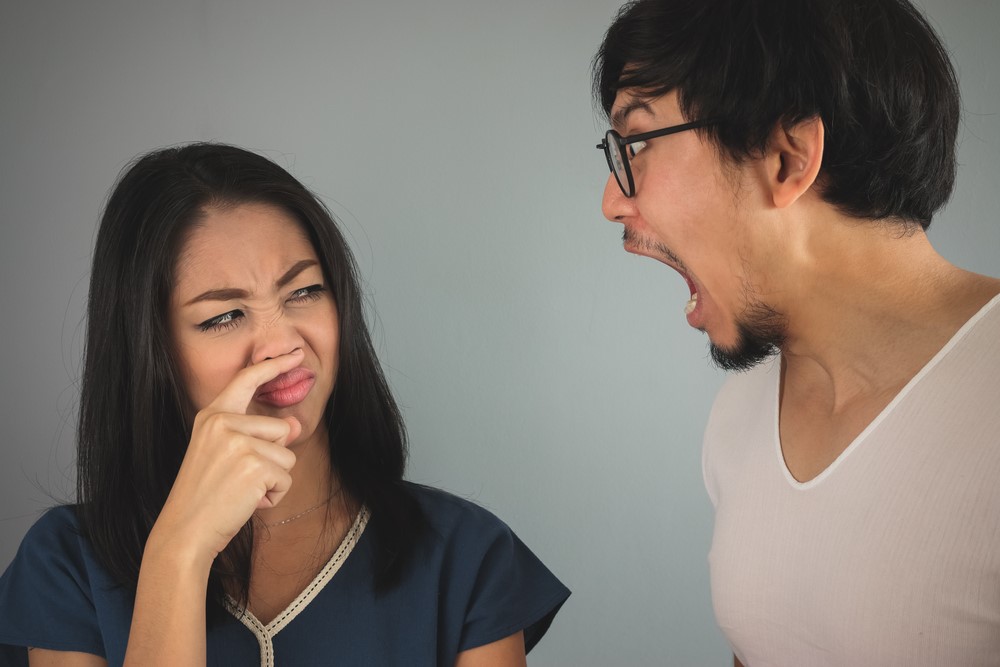 It's one thing to wake up with some hair-curling bad breath, but what do you do when simply brushing your teeth doesn't fix the issue?
Halitosis, more commonly just called bad breath, can be a source of painful embarrassment for someone who is struggling with it. Worse, if you are the person with bad breath, it is possible to become so accustomed that you don't notice, but someone you were hoping to impress won't have that sort of immunity.
Our dentists here at Bridge Creek Dental have helped people tackle their bad breath along with many other dental issues, and they are here to help you determine where your bad breath is coming from and what can be done to fix it.
Potential Sources Of Bad Breath
There is a large number of potential reasons why you may have bad breath. This variety can surprise people, as many people assume halitosis is simply due to poor oral hygiene. But the reality is, you can have bad breath even if you have good oral hygiene. Other reasons why you might have halitosis are:
Nicotine Products
The chemical nicotine can cause a variety of issues in your mouth, from staining your teeth to weakening the enamel so that bacteria have an easier time taking hold. Using nicotine products like vapes, cigarettes, chewing tobacco, and other things can also contribute to gum disease, which also can cause bad breath.
Bacteria Build-up
Having bacteria in our mouths is normal, and many of the types of bacteria are helpful, assisting in breaking down food. However, bacteria are living organisms, and as they consume the food particles in your mouth, the bacteria produce waste. If not removed, this waste can cause cavities and other dental issues as well as leading to halitosis.
Medical Issues
Several types of chronic and acute medical issues such as diabetes, gastroesophageal reflux disease, cancer, liver problems, can produce bad breath. This form of bad breath is often due to how the chemicals in your body are interacting, and some of the gases are excreted orally in the form of bad breath.
Gum Disease
You develop gum disease when plaque builds up at the gum line of your teeth. This build-up, if not removed by brushing and flossing, can irritate your gums and cause them to swell and bleed. As bacteria in the plaque also continues to develop, bad breath is a natural result.
Dry Mouth
The saliva in your mouth is something of a self-cleaner product. It allows you to automatically clean up remaining food particles with any conscious effort. But when your mouth dries up, these particles are left to decay in your mouth and cause bad breath to happen.
Leftover Food
Even if your saliva is working as it is supposed to, you can still have food particles trapped near the gum line or between your teeth. If these particles are left to decay, it can attract bacteria and cause bad breath as long as the particle remains trapped.
How Our Dentists Can Help Correct Your Bad Breath
For the bad breath that doesn't go away, it is time to visit our dentists. Our dentists will be able to rule out the many dental hygiene-related issues or find that your bad breath may be being caused by something like gum disease. With a professional cleaning to remove plaque build-up and other necessary treatments, your bad breath can be defeated.
There is also the potential that bacteria could have become trapped under your dental crown, causing the crown to smell. In that case, you need one of our dentists to clean under the dental crown and remove the trapped bacteria build-up to remove the smell.
What To Do At Home To Prevent Future Bad Breath
When it comes to preventing bad breath, there is a good deal of preventative dental care you can engage in. Some of the best things you can do are:
Drink plenty of water to help support your saliva production.
Use mouthwash to help reduce the number of bacteria in your mouth.
Brush at least twice a day in the morning and night.
Floss once a day between all your teeth and along the gumline.
Come in for dental cleaning with us every six months.
Use a tongue scraper to clean any build-up off of your tongue.
Quit using any products that have nicotine in them.
To have our dentists help you deal with your halitosis or other dental issues, contact us to set up an appointment today!
Share This: