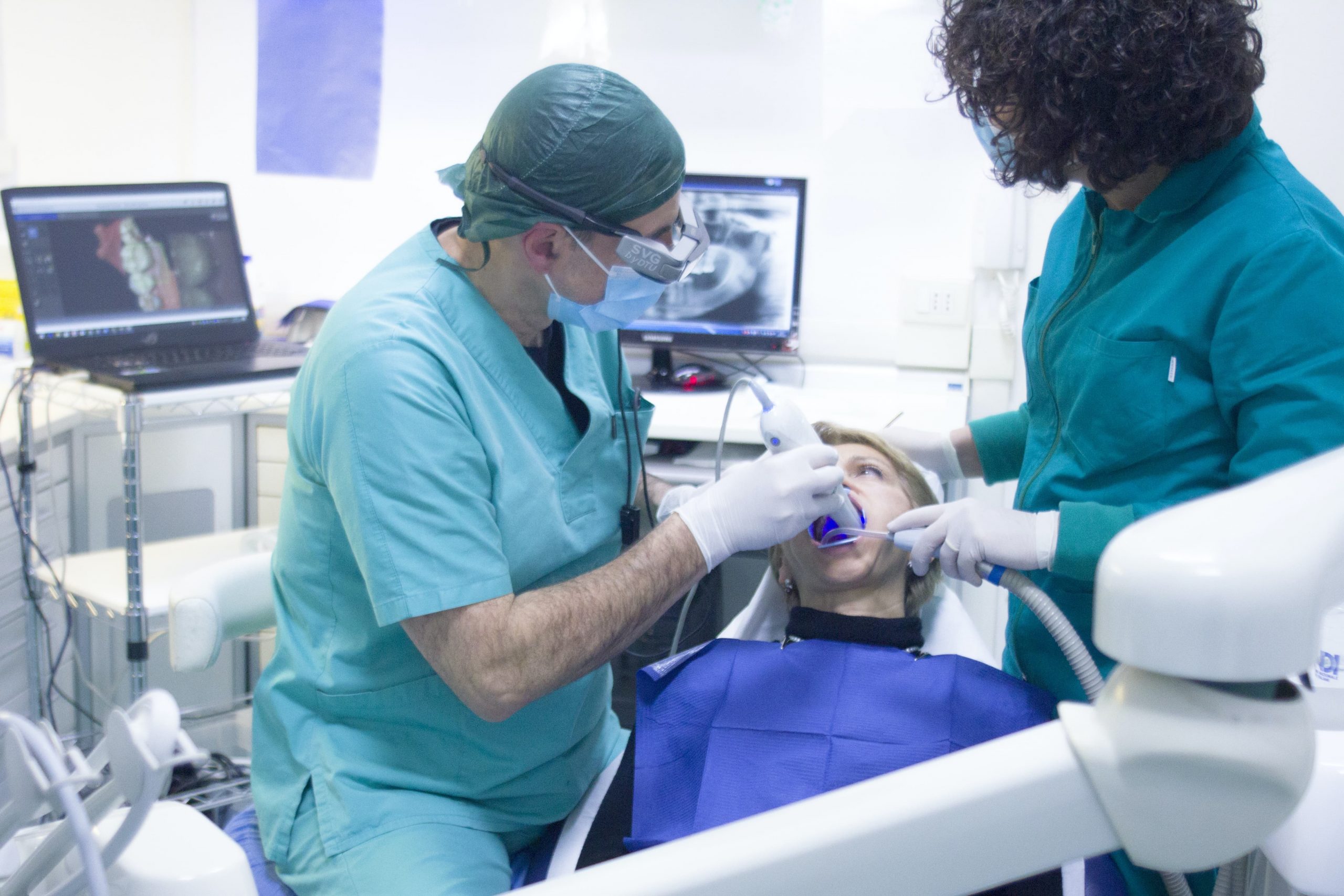 Do you brush your teeth twice a day?
Are you flossing regularly?
Without the proper oral hygiene routine, you're putting yourself at risk for gingivitis — which can lead to more serious problems like gum disease.
If you've noticed the early onset of gingivitis, you may be concerned or wondering what you can do to prevent further damage. Follow along as Bridge Creek Dental walks you through the proactive measures you can take to reverse the early signs of the disease.
What is gingivitis?
Have you noticed your gums looking red or swollen lately?
Are you experiencing any pain, discomfort, or bleeding around your gums?
If so, your inflamed gums may indicate that you're experiencing early onset gingivitis. This occurs when you have a buildup of plaque and tartar on your teeth, which allows the bacteria to flourish and impact the health of your teeth and gums.
If left untreated and without action to improve your oral hygiene routine, gingivitis can develop into more serious conditions such as periodontitis — which is why it is important to make the necessary changes to reverse the condition.
How to reverse early signs of gingivitis
Instead of letting the bacteria build up in your mouth and lead to a variety of issues, including bad breath and swollen gums, it's essential to get your gingivitis under control. Here are four tips to reverse early onset gingivitis.
1. Schedule preventative dental visits
When was the last time you went to the dentist?
You should be seeing a dentist or dental hygienist for professional dental cleanings at least twice a year. While brushing your teeth twice a day and flossing helps prevent plaque buildup, dentists have special tools that allow for a deeper clean, removing gingivitis-causing buildup with specialized instruments.
Not only will your dentist provide you with a thorough cleaning, but they'll also be able to diagnose early-onset gingivitis in its earliest stages and provide recommendations to reverse the condition.
2. Brush and floss daily
While most individuals brush their teeth twice a day, you'd be surprised to find out that only 30% of the population flosses daily. Brushing and flossing your teeth is one of the easiest proactive measures you can take to reverse the signs of gingivitis.
Make sure you are brushing your teeth for at least two minutes. It can be beneficial to invest in an electric toothbrush that tells you when the two minutes are up, ensuring you brush for an adequate amount of time.
Following your evening brushing, you should also be flossing your teeth to remove any of the grime and bacteria that your toothbrush missed.
3. Wash with antibacterial mouthwash
Although brushing and flossing regularly is an easy way to reverse early signs of gingivitis, you may also want to consider adding an antibacterial mouthwash to your oral hygiene routine.
Using mouthwash specifically formulated to treat gingivitis will help remove any remaining bacteria from your mouth following brushing and flossing. You should use an antibacterial mouthwash twice a day to prevent bacteria buildup and help maintain fresh breath.
4. Watch what you eat
Your diet can impact the number of bacteria and plaque on your teeth. If your diet regularly consists of sugary foods and drinks, candy, fruit, and refined carbohydrates, you may be putting yourself at risk of gingivitis.
These foods are more likely to stick to your teeth, and the sugar left behind leads to bacteria. Find ways to incorporate high-fiber foods into your diet, and if you must eat these sugary foods, you should be brushing your teeth after every meal to minimize the bacteria left behind.
Call Bridge Creek Dental for preventative dental care
If you suspect you have early-onset gingivitis, schedule preventative dental care with the experienced team at Bridge Creek Dental. During your dental cleaning, we can find small problems before turning into major health concerns such as gum disease and tooth loss.
Instead of letting any oral hygiene issues fester, our top-rated preventative dental care helps you maintain a beautiful, clean smile.
Here at Bridge Creek Dental, we specialize in providing preventive dental care for your entire family. Give our team a call to schedule an appointment in Billings, MT.
Share This: