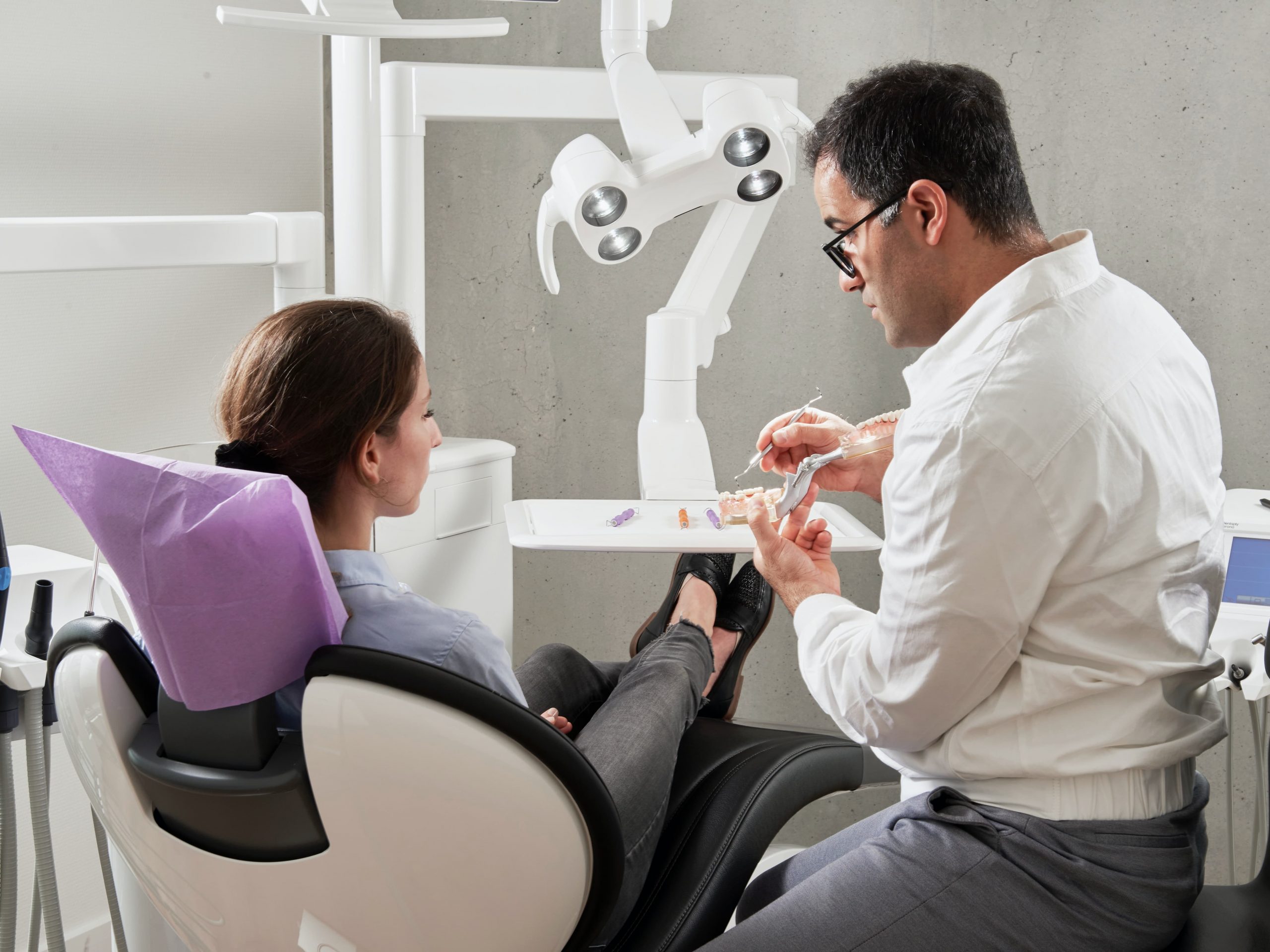 When something is wrong with a tooth, it can be hard to go about your day like normal. The pain may make it difficult to talk, eat, or drink — all of which you need to be able to do daily!
At the first sign of a problem with your teeth, it's important to schedule a visit to your dentist so they can diagnose what's going on. If you have an infected tooth that goes untreated, it can lead to more significant pain and turn into an abscessed tooth.
To resolve your abscessed tooth, your dentist may recommend a root canal procedure to remove the unwanted bacteria and infected areas. By performing a root canal, you'll resolve the issue, become pain-free, and avoid future oral complications.
But how do you know when it's time to call your dentist?
And is there anything you can do to prevent an abscessed tooth in the future?
Bridge Creek Dental is here to field all your concerns and provide the answers you're looking for.
Signs you have an abscessed tooth
If you're suffering from severe tooth pain, you know something is wrong. However, it can be hard for you to narrow down the root of the problem on your own. After doing some research, you may be wondering if you have an abscessed tooth.
Although you won't be able to confirm that until you meet with your dentist, these are the warning signs you should keep an eye out for:
Jaw pain – Have you noticed a constant aching in your jaw? This may indicate you have an abscessed tooth.
Inflamed gums – If the gums in a particular area of your mouth have become swollen and inflamed, it may indicate a bacterial infection that needs to be addressed.
Chewing pain – Because you rely on your teeth to chew your food, it's very noticeable when something is from a tooth. If you are experiencing pain when chewing, it may signify an abscessed tooth.
Sensitivity – At the first sign of a problem, you're likely going to try to inspect the area with your tongue or your fingers. If the area is susceptible to touch, the pain may indicate an issue that needs to be examined by a professional.
If you notice any of these symptoms of an abscessed tooth, you must schedule an appointment with your dentist right away. They can determine if you require a root canal to restore your teeth to peak condition.
What causes an abscessed tooth?
Now that you know what to look out for, it's just as crucial that you know what causes an abscessed tooth so you can take preventative measures to avoid them in the future.
In most cases, an abscessed tooth is caused by trauma to a tooth or poor dental hygiene that leads to an infection inside of the tooth. As the pulp within the tooth becomes damaged and dies, you're going to experience discomfort and eventually severe pain if left untreated.
The most effective way to avoid an abscessed tooth is to schedule two preventive dental cleanings a year. Your dentist will be able to provide pointers to ensure your dental hygiene is top-notch. They'll also pinpoint any minor problems that may eventually turn into major complications requiring a root canal and can take care of them preemptively.
Call Bridge Creek Dental for preventative dental care
To avoid an unwanted abscessed tooth, scheduling a preventative dental care visit is a good idea. During the dental cleaning, the team at Bridge Creek Dental can find small problems before they turn into major health concerns that require a root canal to resolve.
Instead of letting any oral hygiene issues fester, our top-rated preventative dental care helps you maintain a beautiful, clean smile.
Here at Bridge Creek Dental, we specialize in providing preventive dental care for your entire family. If you or your loved ones are experiencing dental issues, give our team a call to schedule an appointment in Billings, MT.
Share This: