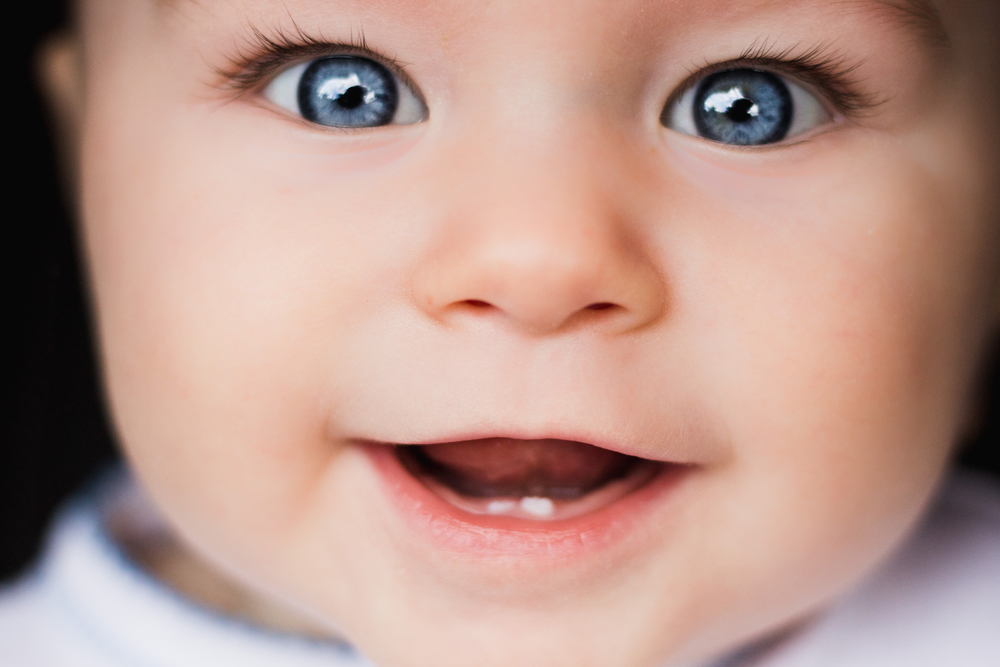 Our dentists here at Bridge Creek Dental are committed to continuing their education when it comes to bringing you the latest in dental research. In pursuit of innovative research, there is a study that has found that baby teeth may be a good way to predict autism.
Baby Teeth With High Lead And Low In Other Minerals May Indicate Future Autism
In an exciting new study, researchers examined the layers of enamel and dentin in baby teeth. Like how the rings of a tree can help you learn the age of the tree, there was key information found in the layers of the examined baby teeth.
Children who were diagnosed with autism had higher levels of toxic lead in the layers of their teeth and were lower in manganese and zinc than in children who did not have autism. The researchers first worked with sets of twins, then non-twin siblings as part of their research to reach these findings.
The presence of toxic lead in baby teeth, in particular, was a major predictor in autism. This lead was processed by the fetus while in utero, which was confirmed when the researchers looked at how the baby teeth developed.
Genetics And Environmental Stressors Contribute To Autism
However, while this research is exciting, there is still a genetic component to autism that is still unpredictable. Also, while there was a connection between high levels of lead and low levels of manganese and zinc found in baby teeth, the solution is not quite as simple as removing lead and adding these minerals in.
For one thing, manganese in high doses can also affect brain development in babies and has been linked to autism. In fact, many vitamins and minerals in high doses can be toxic, so it is best not to load up on a ton of supplements.
Also, when it comes to lead, most sane people aren't intentionally ingesting lead. However, lead can be present in your environment and contribute to issues without you even realizing the lead is present. To help you manage these factors, our dentists have some advice.
Ways To Remove Lead And Boost Essential Minerals
While the genetic factors can't be controlled, there are steps you can take to control the environmental factors which may contribute to the development of autism in children. Some of the things you can do are:
Discuss dental issues with our dentists – If you or your loved one is pregnant, it is critical that you take care of any dental issues. By accessing our dental services during your pregnancy, you can protect your teeth and the health of your child, who can be affected by things like gum infection.
Check local water quality reports – Your water is one of the most common sources of lead ingestion. You can check your local water quality report and see what level of lead is present in your area. For Billings, MT, the local water quality report has stated that there is a low presence of lead in our water, which is likely due to natural deposits and the erosion of lead plumbing systems.
Filter your water – By filtering your water, you can help strain out the excess lead. Carbon filters are commonly recommended, but you should check before you purchase a filter to be sure what minerals are removed.
Consume foods high in manganese and zinc – Rather than overload your system with supplements, it is best if your vitamins and minerals mainly come from a varied diet. Foods that are high in both manganese and zinc are things like nuts, legumes—pinto beans, lima beans, etc.—dark leafy greens, whole grains, and other foods.
Pregnancy can be tough on your teeth as well as your developing baby's teeth. For personalized dental assistance to help you make it through pregnancy with healthy teeth, contact us to set up an appointment. We offer a variety of other dental services, so no matter what stage of life you are in, you can count on Bridge Creek Dental, your local dental experts in Billings, MT.
Share This: