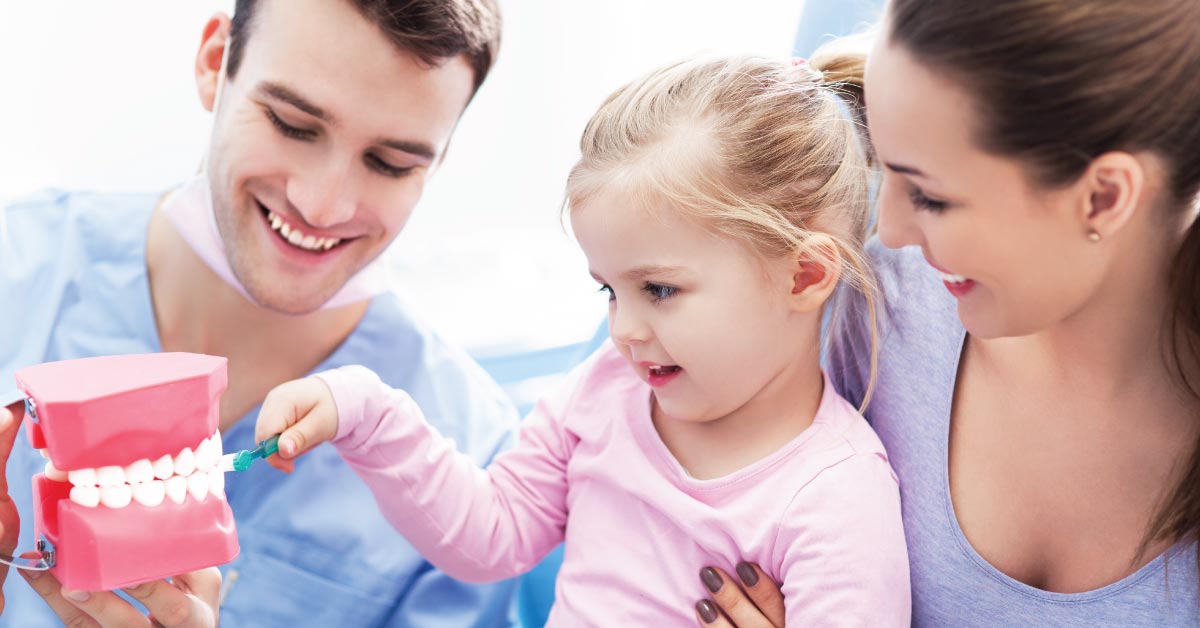 A family dentist is different than other types of dental specialists because a family dentist works with all ages and does a wide variety of things. Whereas an oral surgeon only performs surgery, periodontists only work with the gums, and orthodontists only do braces, family dentists do cleanings, root canals, crowns, fillings, sealants, and more.
Going to a family dentist has a lot of benefits. Read on for the top 4 reasons to go to a family dentist for your next appointment.
1. One Stop
If your family were to visit a pediatric dentist for the kids, a general dentist for your own cleanings, and an endodontist for your husband's root canal, it would take up the majority of your time running all over town to your various appointments! Having everyone go to the same dentist saves a lot of time, and it's incredibly convenient because of the fact that family dentists perform so many different procedures. Your youngest can get their sealants and cavities filled, your teenager can get their wisdom teeth pulled, your spouse can get a root canal, and you can get whitening treatments and sometimes even braces! The possibilities with family dentists are a lot wider than those with specialists.
2. Familiarity
There's something to be said for building trust with the same dentist through the years. Staying with the same Dentist can help with feeling a sense of community and friendship with the office staff and lessening any anxiety. For those who might be afraid of getting dental work done, feeling like they know the dentist, hygienists, and assistants decreases the fear significantly. When a child has been seeing the same dentist every 6 months for their whole life, it's very uncommon that it would scare them or be an unpleasant experience. The front office staff will have your insurance records and health history on file every time you come in, so you don't need to fill out paperwork every time or remember to bring your insurance card with you. You will be familiar with how they do their billing, and never have to guess if they're in your insurance network or not.
3. Quality Care
We've all heard horror stories about dentists who lie about the necessity of a procedure to make more money, try a procedure and mess up, or pull a tooth before you're completely numb. When you've found one dentist that you trust to get quality care from, you won't ever have to worry about any of these issues. Sticking with one dentist for the majority of your oral health means staying in the safe zone with someone who you know is qualified and honest.
4. Price
Specialty offices can charge more than general dentistry practices, so by going to a family dentist, you save money. Even if your insurance covers a specialty office, they'll cover a certain percentage of a higher standard price, so you're still spending more than you have to. Sometimes insurance coverage is actually less at specialty offices than it would be at a general dentist. Call your insurance company to see what percentage your procedures are covered at with a specialist in comparison to a general dentist.
These are just a few of the many benefits of having a family dentist on your side. Looking for a great family dental office in the Billings, Montana area? Click here!
Share This: