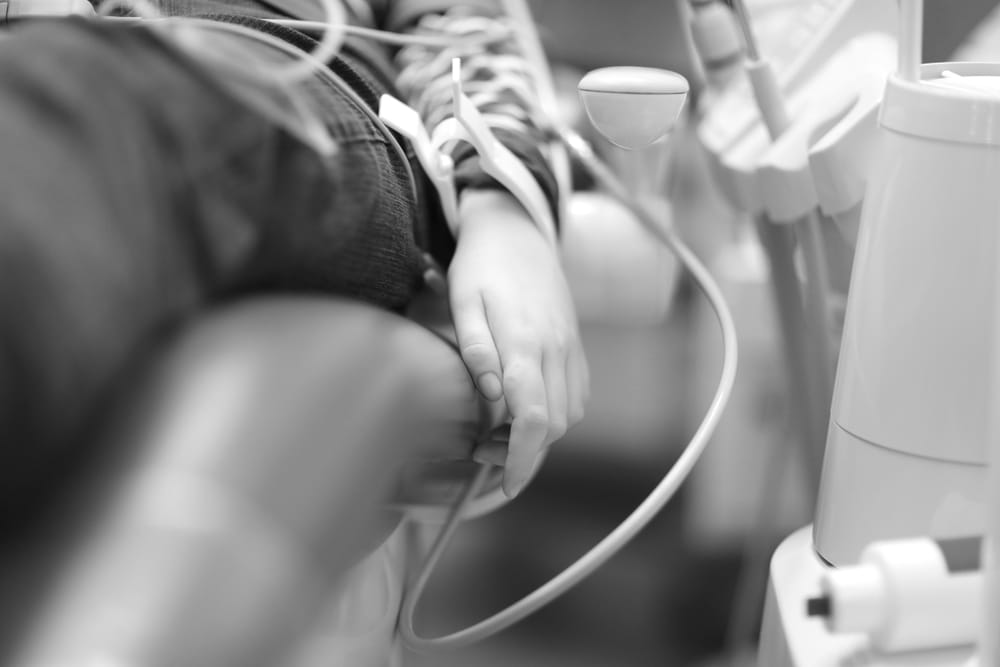 Sedation dentistry exists to help people manage their issues with the dentist. There are several levels of sedation dentistry—minimal, moderate, and deep—so everyone can receive the help they need.
Here at Bridge Creek Dental, we offer sedation dentistry to our patients to help make their dental appointments easier. Whether they struggle with dental anxiety or have physical restrictions which makes a dental appointment nearly impossible, sedation dentistry can help.
Sedation Dentistry Can Help With Anxiety
Dental anxiety is a real issue for many people, especially those who have previously had bad experiences with other dentists. With just minimal sedation dentistry, you can relax as you have your dental work done.
This level of sedation is considered safe for young children, and often can help them overcome their initial fears concerning dental checkups and cleanings. Whether or not your child can undergo sedation dentistry will be determined by their age and weight, so be sure to talk to our dentists if this is an option you would like to explore for your child.
Also, if you choose minimal sedation for your dental appointments, you can drive yourself home after your visit to our office and not have to worry about who will pick you up.
Undergo Multiple Dental Procedures At Once
It can physically and emotionally taxing to undergo multiple dental procedures such as two or more root canals back-to-back. Some people can become more anxious as time goes on while others who have smaller mouths can begin to feel sore and tense up.
With minimal-to-moderate sedation dentistry, you can more easily sit through multiple dental procedures. However, with moderate sedation dentistry, you may be a bit groggy afterward and need help going home.
Consider Sedation Dentistry To Correct Oral Sensitivity
For some dental patients, oral sensitivity can't be blocked out with local anesthesia. To avoid any pain responses during your dental work, minimal sedation can be used to take that last bit of painful feedback away.
Sedation Dentistry Can Ease Physical Discomfort
If you struggle with sitting still for long periods of time due to physical limitations such as restless leg syndrome, Parkinson's disease, or other issues, sedation dentistry is a good option to explore. Depending on your needs, our dentists may offer anywhere from minimal-to-deep sedation dentistry to help you through your appointment.
So, if you would like assistance with your dental struggles, inform us when you contact us for an appointment. Our dentists will be happy to make the process easier for you.
Share This: