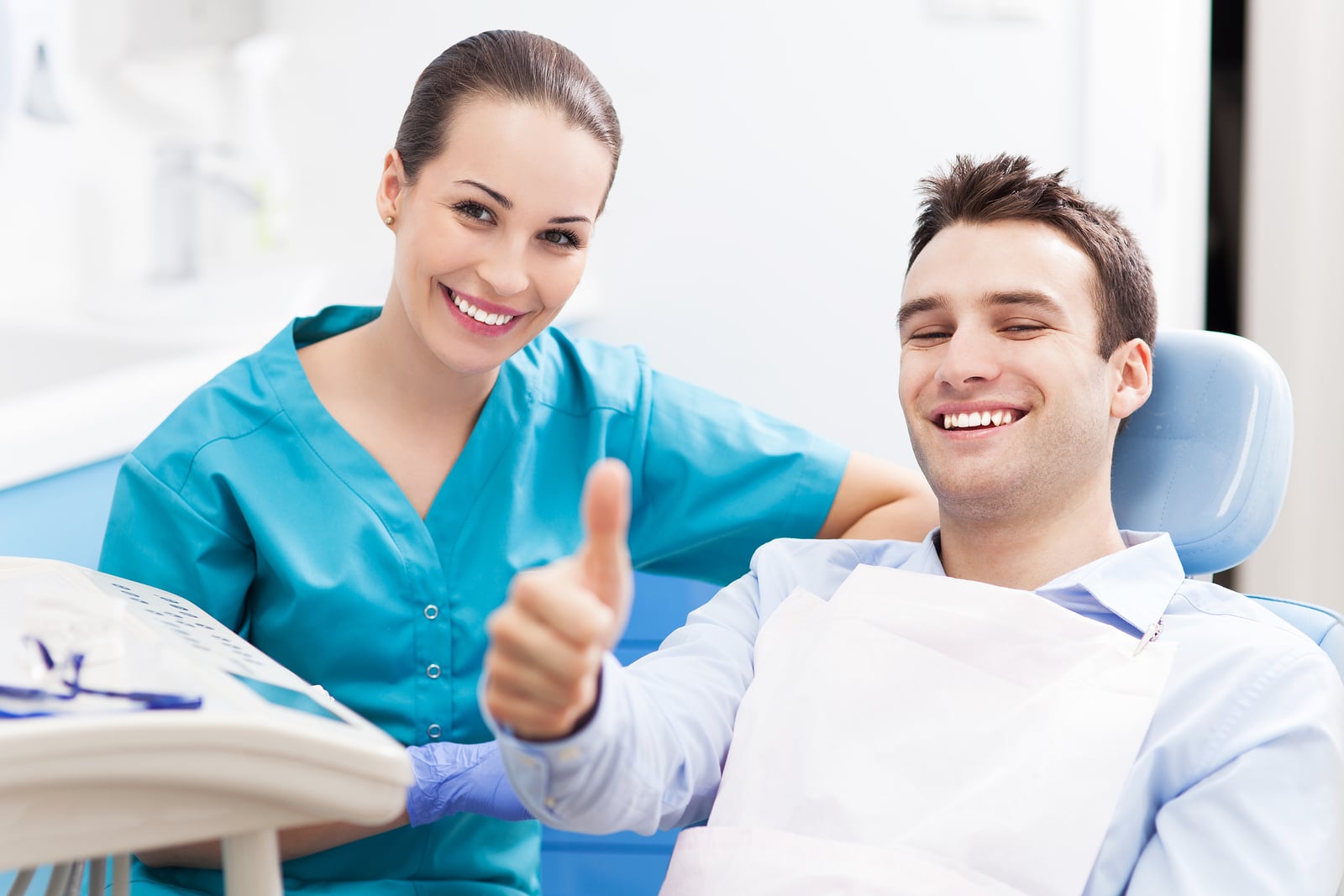 Cosmetic dentistry is becoming very popular because the way your teeth look really does affect how you feel about yourself. More and more people are realizing that being embarrassed about their smiles prevents them from laughing, smiling in photos, and being social with new people. So, cosmetic dentists not only make a difference in the functionality of teeth, but also in the overall well-being of the patient. If you're thinking about taking advantage of the many benefits of cosmetic dentistry, you may have some questions about it.
What is cosmetic dentistry?
Cosmetic dentistry serves to improve not only the aesthetic but also the function of the teeth. For example, when a tooth is chipped, fixing it will help the bite, chewing, and speech of the patient as well as the look of their smile. Contrary to popular belief, cosmetic dentistry includes more than just teeth bleaching. Here are some of the other ways cosmetic dentists help their patients.
Gum Lifts
Bonding
Reshaping
Contouring
Crowns
Bridges
Veneers
It's important to talk to a dentist at a consultation before deciding if this is for you because your case may or may not be treatable. Depending on the issues you have, you'll have different options for treatment. You may be a good candidate for cosmetic dentistry if you have any of the following.
Short or Over-sized Teeth
Irregularly-Shaped Teeth
Overbites, Under bites, Cross Bites
Chipped, Cracked, Broken Teeth
Gaps or Crooked Teeth
Gum or Tooth Structure Removal
Missing or Rotting Teeth
Discolored Teeth
The different methods cosmetic dentists use vary in intensity. The least invasive procedures are whitening treatments. Resin Bonding is in the middle of spectrum, and it involves attaching a resin material onto the teeth to fill in gaps or make teeth longer. Orthodontic braces are also an option for simply straightening teeth that do not have other issues with size or shape. On the opposite end of the spectrum are implants and veneers, because they are permanent and a big change to the mouth. Implants involve a post being drilled into the bone and a crown being attached, and veneers involve shaving down the tooth considerably to place a cosmetic crown on top of it.
Tips on finding a cosmetic dentist
When looking for a dentist in your area, check to see if they are certified to do the procedure you're wanting by looking at proof of their continuing education credits. You can also see if you like their work by looking at before and after photos and reading references and reviews online from past patients.
Click here for more information and get started on that beautiful smile you've always wanted today!
About The Author: Karen Simpson is a dental hygienist, writer, mom blogger passionate about health. Her passions include: overall health and fitness, and love of researching topics surrounding dental health, life long nutrition, and how to help parents living their busy lives.
Share This: