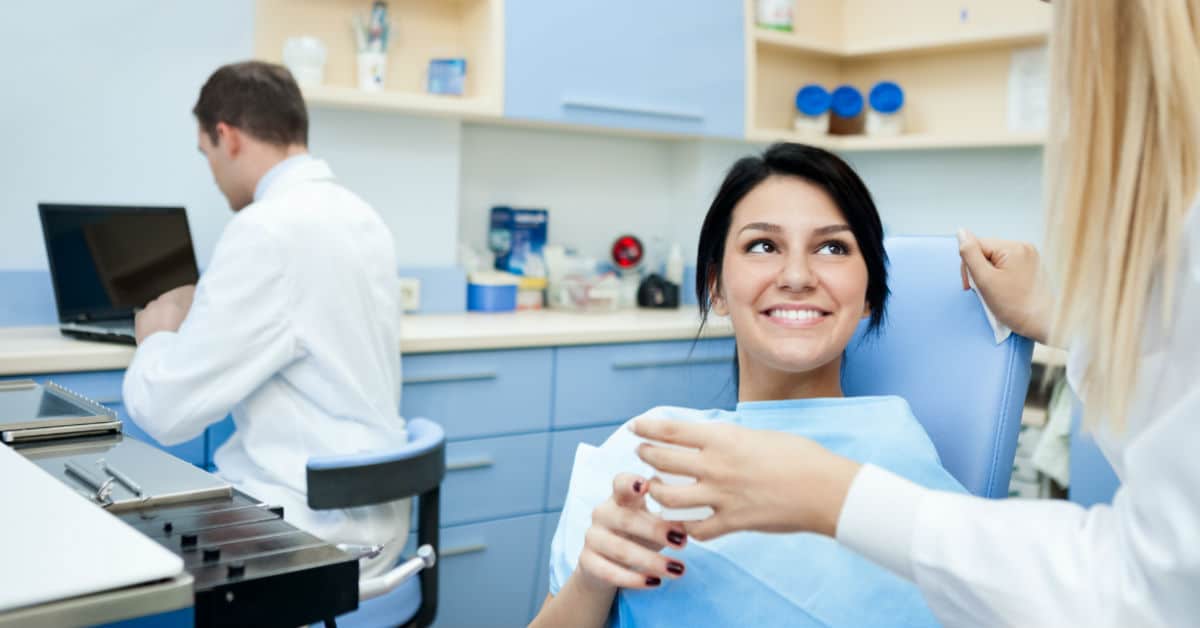 New to Bridge Creek Dental? Lucky you! Here is what you can expect.
FRIENDLY FACES, FUN ENVIRONMENT
Bridge Creek Dental's staff strives to know each patient by name and to make each visit productive and enjoyable. How do you do that? To start with, we hire people who love people!
And we keep our office environment light, bright and happy. Every time you come in for a visit, you should expect a warm greeting, a short wait time, expert care, a listening ear, clear explanation of any issues or proposed treatment and sincere respect and appreciation. Our patients keep us in business and we never forget that.
THE NITTY GRITTY DENTAL EXPERIENCE
Ok, so now you know that your experience is going to be positive one, what exactly will a routine check-up entail? Here is a general idea of what will take place. Keep in mind that this routine may vary depending on your situation and dental needs.
Teeth cleaning
Medical Chart Review
Examination of teeth, gums, and entire mouth by dentist.
X-Rays
Flouride
Discussion of any issues or proposed treatment
SPA-GRADE LUXURY TREATMENT
Most people would jump at the chance to leave work early for a spa treatment or a massage. A trip to the dentist? Not so much! But we want to change that! We want our clients to think of their dental appointments are a special time set aside to take care of themselves and their teeth. Dental hygienists will clean your teeth in a way that you just can't at home. Using special instruments they are able to remove tartar and buildup. Your teeth are never more clean and beautiful than after a cleaning! Hygienists also often remove stains, giving you a bright, white smile to face the world with. So sit back, relax and enjoy your small moment of me time.
STILL A NEW NERVOUS PATIENT?
There are a many reasons why people avoid the dentist. At Bridge Creek Dental, we have taken great care to eliminate these concerns for our patients.
Afraid of painful drills and uncomfortable instruments? We have the most advanced equipment available, which also means the most comfortable and minimally invasive equipment available. Thank you, laser dentistry!
Scared it's going to cost a fortune? We have flexible payments options for all of our clients. And preventative care is always more affordable than treatment.
Can't find the time? We do our best to accommodate patient schedules and send out friendly text reminders for all appointments.
SEE YOU AT THE BRIDGE CREEK OFFICE!
Share This: