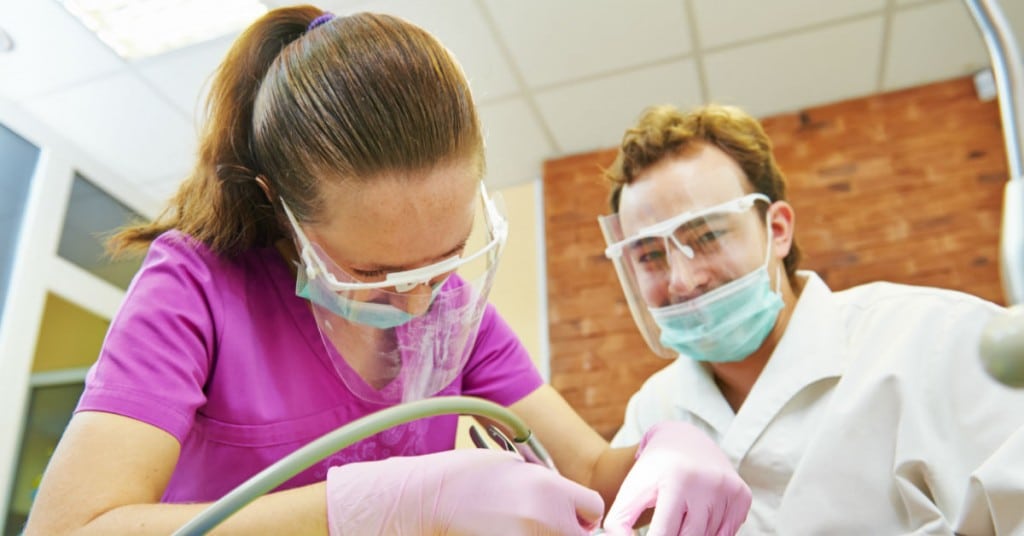 Many people who are unable to face dental procedures out of nervousness can get the dental care they need with the help of sedation. Learn about it here to help you decide if it's right for you.
Sedation dentistry helps take away some of the anxiety connected to dental procedures. The amount of medication is determined according to your level of anxiety. It can be used during any dental visit, which means even a routine teeth cleaning can be done while you're sedated.
Sedation occurs when the dentist gives a patient a sedative during a dental procedure. This medication will relax patients. Different amounts of the sedative determines level of consciousness.
What to Expect at the Dental Appointment

When you see the dentist for your sedation appointment, you will receive one of these three delivery methods:
Inhaled Sedation – you breathe deep while a mask with the medication is placed over your nose and mouth. This mildly sedates you.
Oral – you take a pill. Your level of sedation depends on the dosage.
IV – the medication is placed into the vein, so it works faster. The level of sedation depends on how much medication administered.
In addition to general (whole body) sedation, many patients receive a local anesthetic in the area of the mouth where the procedure is being done. This ensures added comfort that carries over after your appointment is over. Before and during the dental procedure, the dentist will monitor you vital signs. This is to ensure patients are getting enough oxygen and everything is going smoothly while they are sedated.
After the dental procedure, most patients feel groggy and will have to wait for the effects to wear off. For patients undergoing general sedation, it's often required they have someone pick them up from their appointment and accompany them home.
Bridge Creek Dental offers Sedation Dentistry
Our Providers are trained and certified to safely administer different sedation techniques in an effort to provide patients with the most comfortable dental care. To learn more about this option for your next dental visit, contact Bridge Creek Dental in Billings today at 406-652-1600.
Share This: