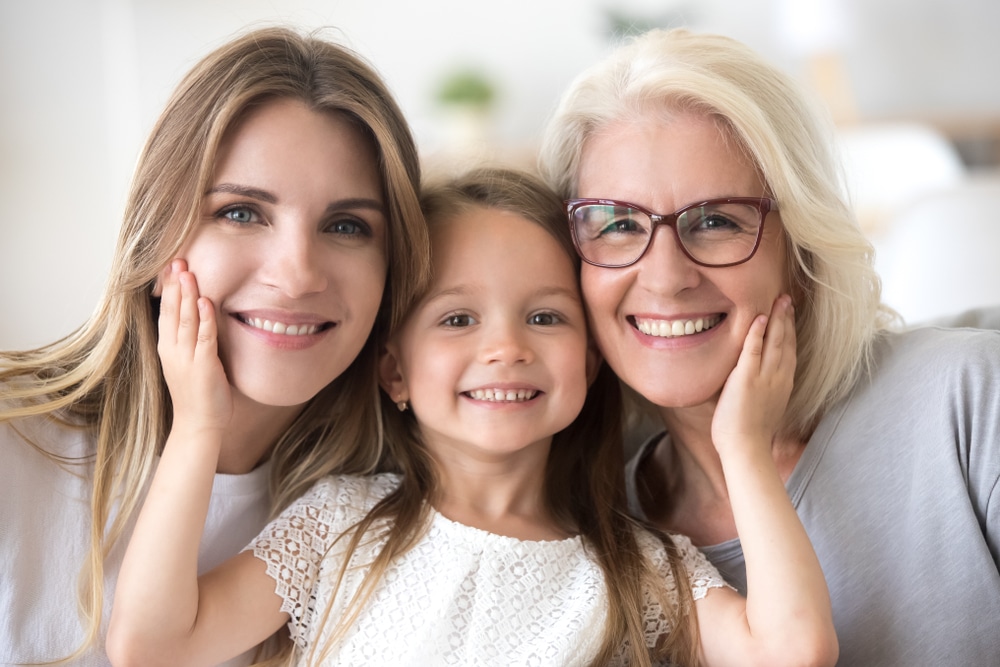 For people who dislike their crooked or misaligned teeth, an age-old question comes to mind: "Is the problem due to nature or nurture?" The answer is, it can result from either factor.
Whatever issues your teeth present—and whatever the cause—they can be made straighter and more uniform. We encourage you to take a look at our smile gallery on the Bridgecreek Dental website. We've achieved some miraculous smile makeovers through cosmetic procedures like:
Bonding
Crowns
Invisalign Braces
Veneers
In the meantime, let's talk more about various types of crooked teeth and their potential causes.
The Size And Shape Of Your Jaw Can Cause Crooked Teeth
When you have crooked or misaligned teeth, it's known as malocclusion. If your parents have malocclusion, there's a good chance you do too.
One of the main contributors to malocclusion is the size and shape of your jaw. If you doubt these characteristics are controlled by genetics, take a gander at famous father/son look-alikes like the cleft-chinned Kirk and Michael Douglas and the long-jawed Donald and Kiefer Sutherland.
If a small jaw is your genetic legacy, your teeth are likely to be crooked because of overcrowding. You can also inherit a misaligned jaw, where the size of our upper and lower jaws differ significantly. This leads to abnormal bite patterns that range from harmless to problematic.
Abnormal bite patterns can be mild, as when your upper teeth slightly overlap your lower teeth. This may cause no physical problems and even add to a person's charm. Take, for instance, noted beauties Eva Mendes and Julia Roberts. Both have smiles marked by slight overbites, as well as white and regular teeth.
In some cases, however, an overbite can be so pronounced it is a cosmetic issue. A major overbite can also lead to physical complications, as can a severe underbite. An underbite is when the lower jaw juts forward, causing your bottom teeth and jaw to overlap your upper teeth and jaw. Your jaw misalignment is a problem if:
It's damaging your gums
It makes you feel unattractive
It's uncomfortable to bite or chew
It spurs speech problems like a lisp
You breathe through your mouth, not your nose
You have jaw pain
You have tooth damage and enamel wear
You've have sleep apnea
You often bite your cheeks or tongue
Extra Teeth Can Also Cause Your Teeth To Be Crooked
There are other genetic factors besides your jaw that can lead to crooked teeth. Among these is the presence of extra teeth. Hyperdontia is the growth of extra teeth beyond our usual 20 baby teeth and 32 permanent adult teeth.
Extra teeth can come in many forms, from complete teeth to ones that are malformed. They can take root behind or near your regular teeth. Whatever your hyperdontia looks like, the resulting overcrowding makes for crooked teeth.
Sometimes a dentist or orthodontist will pull one or more extra teeth. This can take uncomfortable pressure off a patient's jaws and gums and allow the regular teeth to thrive in a roomier environment.
Certain Behaviors and Habits Can Cause Malocclusion
Common childhood habits like thumb-sucking and prolonged use of a bottle or pacifier use can cause or exacerbate an overbite. Other behaviors that can lead to malocclusion include the tendency to thrust your tongue behind your teeth.
You may have thought you had to grin and bear it when it comes to your crooked teeth or misaligned jaw. In nearly all cases, though, malocclusion can be corrected through cosmetic dental procedures or orthodontia like braces. Want to discuss how you can correct a problem or simply beautify your smile? Contact us for your appointment today.
Share This: