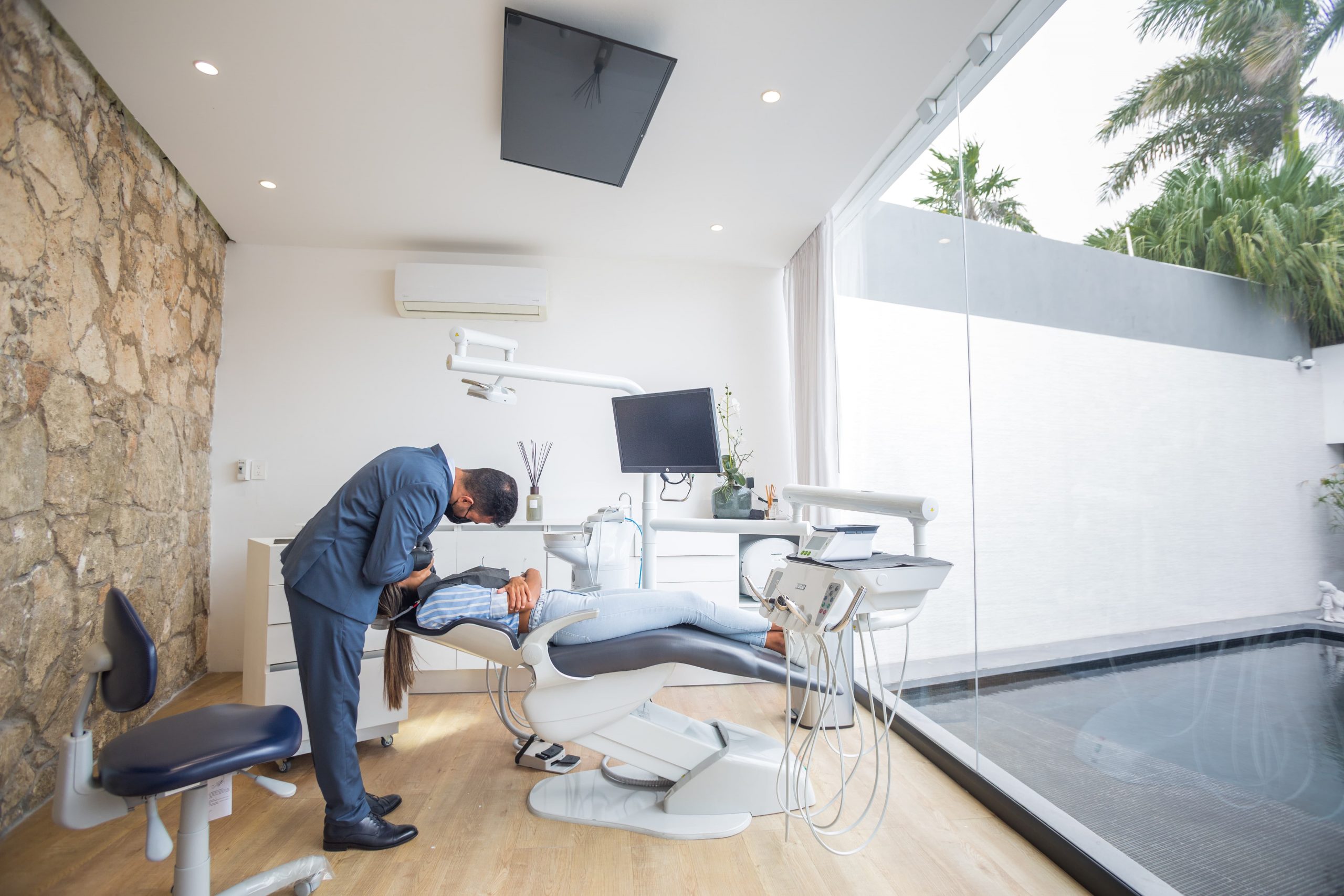 For the past two years, we've been wearing masks in public that hide our smiles. With hope looming on the horizon, many individuals are scheduling cosmetic dentistry appointments to show off their beautiful pearly whites once the masks come off.
Achieving your dream smile can be as simple as teeth whitening or as complex as a full-mouth restoration. Whatever you're hoping to achieve, your cosmetic dentist can provide you with a recommended treatment plan to create a picture-perfect smile.
Follow along as Bridge Creek Dental discusses a few of the most popular cosmetic dentistry services in 2022 for those wanting a sparkling smile.
Teeth Whitening
It probably doesn't come as a big surprise, but teeth whitening is the most popular cosmetic dentistry treatment. This treatment is on the rise because it allows you a quick and simple fix to get a better-looking smile. If your teeth are straight and need a little bit of a refresh, teeth whitening allows you to get a whiter and brighter smile in just a few hours.
Although teeth whitening can be done with over-the-counter products in the comfort of your own home, these don't typically provide the results you're looking for. Instead, your dentist offers professional teeth whitening with a stronger bleach — allowing you to get the brightening you desire!
Dental Bonding
Do you have severely stained teeth?
Is there a chipped tooth that detracts from your perfect smile?
Are a few of your teeth smaller than the rest?
Dental bonding might be the ideal solution if you said yes to any (or all!) of these questions. Enamel bonding uses a composite bonding material to reshape an existing tooth into the desired shape to fit your smile.
It's a non-invasive option to create a seamless smile; however, its lifespan isn't quite as long as dental veneers (which we cover next). If you bite down on something hard with your dental bonding, you may experience a chip or crack.
Dental Veneers
Dental veneers have grown in popularity in recent years due to their ability to completely transform a smile from drab to fab. They are made of thin porcelain shells that fit over the top of the surface of your teeth to create a flawless smile.
To ensure they stay in place, your dentist will gently file down the enamel of your teeth and adhere your veneers to them. They are the ideal choice if you need a complete smile restoration, while bonding may be preferred if you only need to address one or two teeth.
Invisalign
Sometimes you may need more than a bit of whitening to get a perfect smile — and that starts with straightening your teeth! Instead of opting for traditional metal braces, more and more individuals have chosen Invisalign braces because they look like clear retainers, making them much more discrete.
Call Bridge Creek Dental for Cosmetic Dentistry
If you're interested in cosmetic dentistry to improve the appearance of your smile and strengthen your teeth, Bridge Creek Dental can help you determine the best course of action. Instead of letting any oral hygiene issues fester, our top-rated preventative dental care and cosmetic dentistry services help you maintain a beautiful, clean smile.
The Bridge Creek Dental team is standing by to answer any questions or concerns you have about improving your smile.
Here at Bridge Creek Dental, we specialize in providing cosmetic dentistry. If you or your loved ones are experiencing dental issues, give our team a call to schedule an appointment in Billings, MT.
Share This: