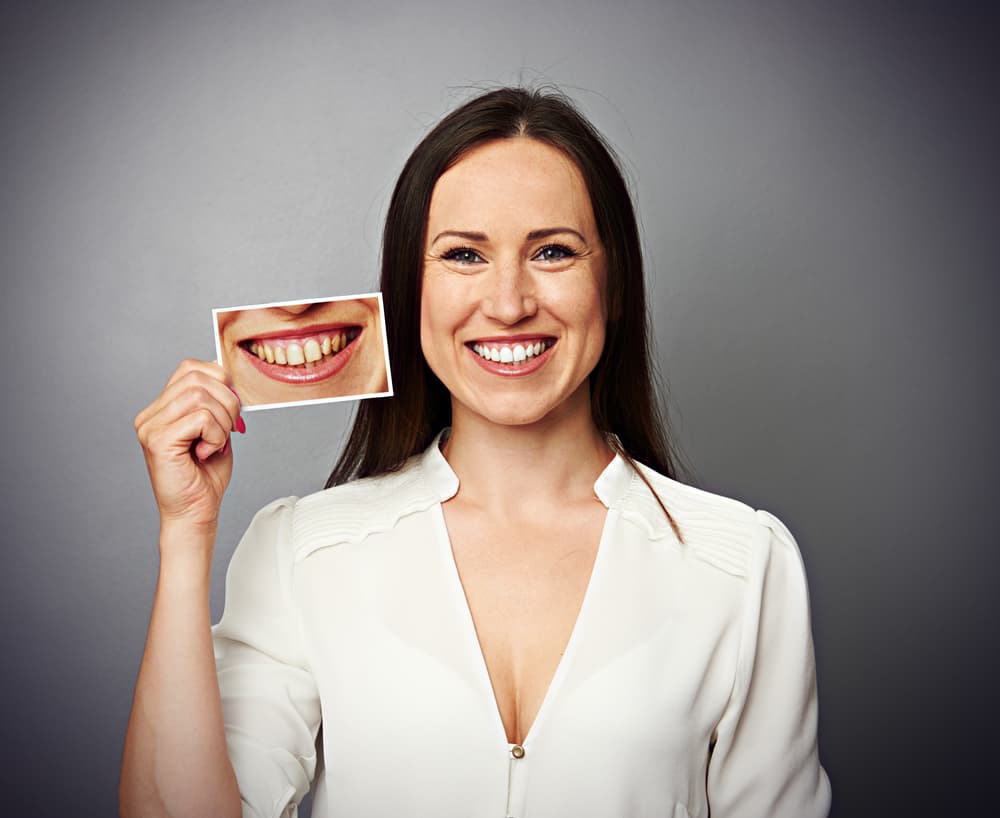 Your smile is quite often the very first thing that people notice about you. If you are unhappy with the color of your teeth, you may start to notice that it takes a toll on your willingness to laugh and smile. Yellowed teeth do not need to define your smile. There are several options to consider, to restore that brilliantly white smile you've been missing. As your cosmetic dentist in Billings, MT, patients can rely on us to restore their smiles, using several treatment options.
What Could Cause Teeth Yellowing?
There are several things that could factor into your teeth changing color, including the deterioration of the enamel on the teeth. The white enamel covers the yellow dentin of the tooth. If the enamel is damaged or thinned, it can show the dentin underneath. This can result in the teeth appearing to be yellow.
There are several other causes of yellow teeth, including the foods and drinks that you enjoy. Foods that are on the more acidic side can take a toll on your tooth's enamel, leading to staining and yellowing as the enamel deteriorates. Tea, coffee and wine can also alter the color of your teeth, particularly if you've been drinking them for many years.
Smokers can also see their teeth yellowing, along with several other oral hygiene concerns. Poor oral hygiene can be responsible for changing the color of your teeth. Accumulations of plaque and tartar on the teeth can result in yellowing, along with leading to concerns with decay and gum disease.
Teeth will naturally change color with age. Over time, teeth will start to yellow as the enamel on the teeth naturally wears down.
How Can My Dentist Address My Yellow Teeth?
You know that your dentist can keep your mouth healthy and address issues that include cavities and gingivitis. Did you also know that your dentist can offer you cosmetic solutions to whiten and brighten your healthy teeth?
The first step that your dentist will take is to diagnose the underlying cause of teeth yellowing. Knowing the cause will allow the dentist to create the treatment plan that will best meet your individual needs. As an example, if your yellow teeth are the result of the foods and drinks you enjoy, or poor dental hygiene, these can be addressed with lifestyle changes.
In-office tooth whitening treatments can whiten teeth several shades, as can take-home kits. Tooth whitening is not always the best option for every patient, however.
Dental veneers and dental crowns can offer an instant makeover for any teeth that are not as white and bright as you would like for them to be.
The best way to determine which option is best for your particular set of circumstances is to meet with the dentist for a consultation.
Treatments And Solutions For Whitening Teeth
A professional cleaning can make a world of difference for the health and appearance of your teeth. Recommended every six months, the professional cleaning will address plaque and tartar on the surface of your teeth. It will also address surface stains that are reducing the brightness of your teeth.
Another non-invasive treatment for yellow teeth is to get a professional teeth whitening, in the office. The treatment safely bleaches the enamel of your teeth, to give them a whiter appearance. Professional whitening can prove effective on surface stains but cannot address tooth discoloration that is the result of enamel concerns, trauma to the teeth or decay.
Porcelain veneers offer a better solution for those who have serious discoloration that cannot be addressed by cleanings and whitening alone. Porcelain veneers are wafer-thin shells that are permanently bonded to the front of each of your teeth getting a makeover. Veneers can alter the shape and color of your teeth, to give you that perfect white smile you deserve.
Dental veneers typically require just two visits to the office, and will instantly transform your smile. Veneers will also last for much longer than the results you'd get from any whitening treatment.
Dental crowns are a cap that covers the whole tooth. They are permanently cemented onto the natural tooth, instantly transforming the look of the tooth. Crowns, like veneers, are resistant to decay and staining.
Learn how cosmetic dentistry can help to transform your smile and make yellow teeth a thing of the past. Call our office to schedule your appointment today!
Share This: