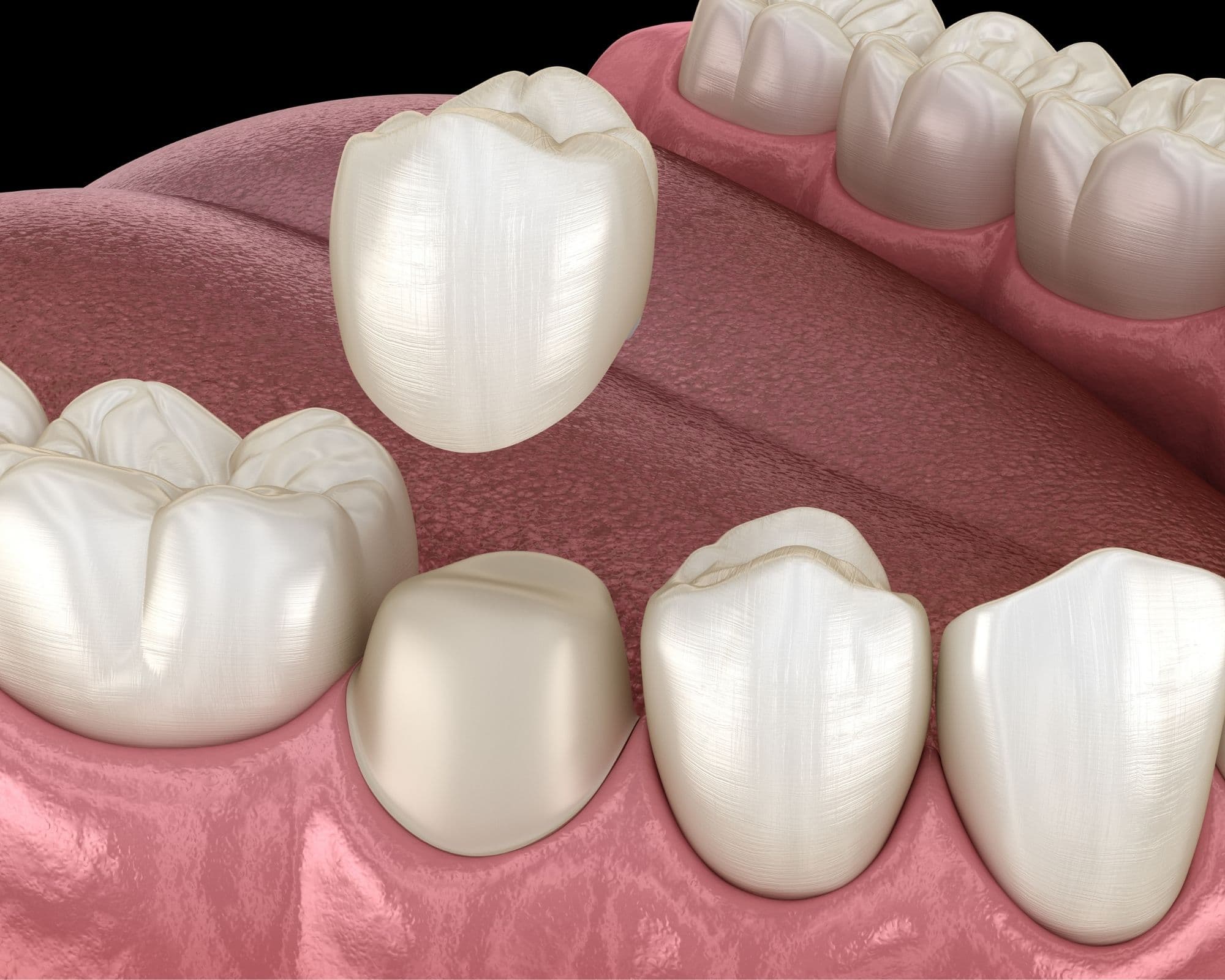 There may come a time that your dentist decides you need a dental crown to improve your smile. ​​Dental crowns are permanent caps placed on weak or damaged teeth to protect and cover a tooth that can resolve a myriad of dental issues, including gaps, cracks, discoloration, and crooked teeth. Historically, dental crowns required multiple appointments — which can be hard to plan around your busy schedule! Recent technological advances have improved the process, now allowing you to get same-day dental crowns with the help of a CEREC machine.
But are same-day dental crowns as reliable as traditional dental crowns? What are the differences between the two options? To ensure you have peace of mind when deciding which option is best for you, the team at Bridge Creek Dental has created a quick guide breaking down the differences between same-day crowns and traditional dental crowns.
Differences Between Traditional and Same-Day Crowns
So you need a dental crown. Follow along as we uncover a few differences between same-day crowns and traditional crowns so you can make a well-informed decision.
Time
In the past, your dentist would work with you over two separate appointments to get you the traditional crown you need. During your first visit, your dentist will take any x-rays and perform any additional work that may be necessary to get your teeth in a healthy place. Once this is completed, they'll take an impression of your tooth and send it off to a lab to create the dental crown that is the perfect fit. You'll leave your first appointment with a temporary crown on your tooth and return in a few weeks once the lab has finished crafting the permanent crown that will then be placed on the tooth.
Nowadays, many dentists offer same-day dental crowns as well, which means you can get your permanent crown in a single appointment. During your visit, the dentist will use an intraoral camera and computer-aided design to capture a 3D image of the damaged tooth. Your dentist will then use a CEREC machine to bring the 3D model to life, creating a same-day crown directly in the office. Once the CEREC machine produces the crown, your dentist will install it. This process usually takes about an hour.
Material
When your dentist sends the tooth impression off to a laboratory, they use a mixture of materials to create the crown. A traditional crown may consist of porcelain, ceramic, and metal. On the other hand, same-day crowns created in-office with a CEREC machine are made of only ceramic.
Strength
When it comes to a dental crown, you want something durable and built to last — it has a big job to do after all! In most instances, a traditional crown that is created in a lab will be stronger and more robust, allowing it to last longer than same-day dental crowns. The mixture of materials used to create a traditional crown tends to be stronger than same-day crowns which are only made of ceramic.
Detail
A factor to consider when deciding between same-day or traditional crowns is the location of the tooth that requires a crown. Both same-day crowns and traditional crowns are visually appealing. However, traditional crowns tend to do a better job blending in with your other teeth because more time is spent creating them in the lab — which can be important if you're restoring a front tooth.
Dental Crowns from Bridge Creek Dental
Whether you decide on same-day or traditional crowns, the team at Bridge Creek Dental is here to guide you through every step of the process. Still not sure which option is right for you? We'd be happy to talk you through each option in more detail so you feel confident with your choice.
If you are interested in receiving a dental crown from our dentists or other dental services, contact us today for an appointment and start the process to move you further towards your dream smile.
Share This: