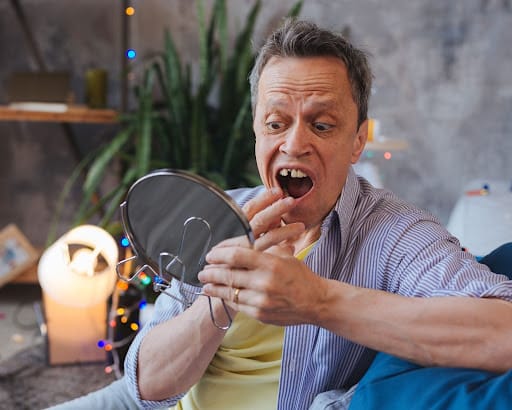 Have you or a loved one ever knocked out a tooth? Hopefully not, but dental emergencies do happen. While there is never a convenient time to have a toothache or lose a tooth, it often seems to happen at the most inopportune times. While it's common for someone who has had a tooth knocked out to initially panic, it really doesn't help the situation at all.
Instead, we recommend you take a deep breath while trying to relax. We want you to have these simple tips and guidelines so that you will have the knowledge and confidence to save your tooth, should this dental emergency even arise.
Call Your Billings Dentist
We recommend calling our office as the first step in any emergency dental situation! Our team will ask you some questions over the phone. We will want to see you at the dental office to take a closer look and diagnose what is happening. We may refer you to an oral surgeon or an emergency office in some emergency cases.
If you couldn't reach your dentist, the following steps are essential tips and guidelines as they will increase your chances of saving your knocked-out tooth.
Put Your Tooth Back In Place
When a tooth is knocked out, the ligaments that were attached to the tooth are destroyed. The tooth must be handled with care because for the tooth to survive properly, it will need the tiny nerve fibers to remain attached. Avoid touching the root of the tooth if possible. It is best to pick up the tooth by the crown and gently remove any dirt before putting it back into the socket. Having the tooth in contact with your own saliva will help give it a better chance of being saved.
Place Your Tooth In Milk
Sometimes when a tooth is knocked out it isn't possible to get it back into the tooth socket. If this happens, the best thing to do is place your tooth into a cup of whole milk. The milk's pH will help keep the tooth balanced and alive for a more extended period. Again, try to get in touch with your dentist or an emergency clinic, as time does matter when it comes to being able to save your tooth.
What Is The Chance Your Tooth Survives?
Studies show that if you have a tooth that is knocked out by a sports injury, accident, or trauma, and you follow the above steps, there is a 90 percent chance that your tooth will be saved. This does not apply to teeth that fall out due to diseases such as gum disease. Losing a tooth due to gum disease cannot be saved due to the tooth's supporting structures being diseased.
Prevention Is Always Best!
As with most dental-related topics, prevention is always best! Applying these simple practices into your daily habits will help keep your teeth healthy in the short and long term:
Brush twice a day
Floss once a day
Visit your dentist on a routine basis for cleaning, exams, and x-rays
Wear a sports guard for your teeth when playing higher-risk sports
Wear a night guard if you grind or clench your teeth
If you find yourself in a dental emergency, please call our office. Timing is key when it comes to dental emergencies as waiting too long for treatment could mean something as serious as losing your tooth. At Bridge Creek Dental, we specialize in treating dental emergencies for our patients and those in the Billings area.
Share This: