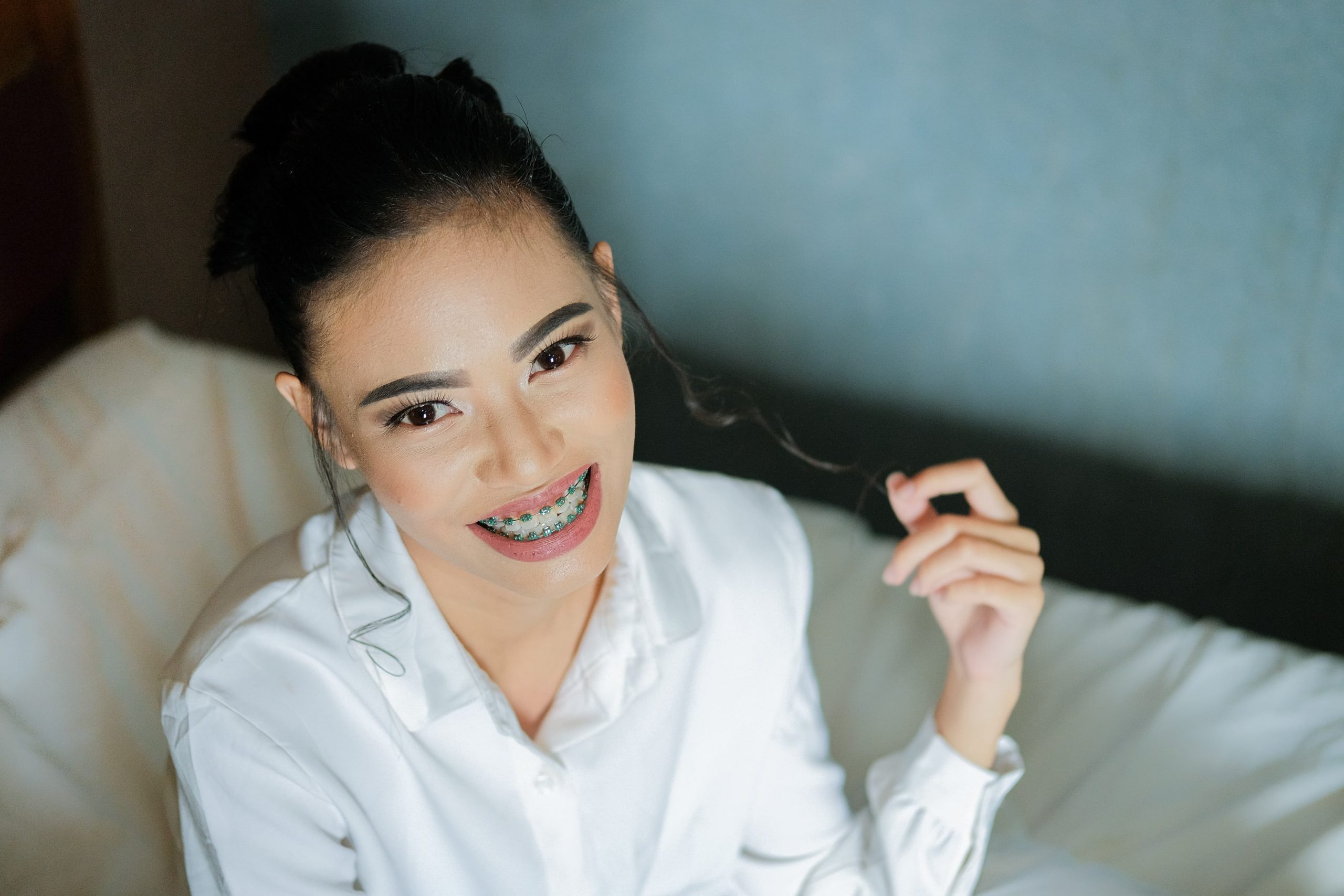 There is no denying that braces play an essential role in achieving that picture-perfect smile. Life with braces can look a little bit different, and there are often some lifestyle adjustments to make for your treatment duration. One of the adjustments that orthodontic patients find is that it can be more challenging to brush, floss, and prevent staining on their teeth.
An added complication is that the braces themselves can potentially result in stains on the teeth.
The good news is that you have several options to consider so that you can get that pearly white smile you've worked hard to achieve.
White Stains From Orthodontic Braces
It is important to note that stains on the teeth are not an inevitable part of wearing braces. It is not the braces themselves that are directly responsible for the stains. When you wear traditional braces, it can prove difficult to brush your teeth effectively. The wires and the brackets of the braces have several nooks and crannies that are simply perfect for food debris and naturally-occurring dental bacteria to accumulate. The result of this is quite often a buildup of plaque around the brackets. This can lead to decalcified patches on your teeth.
The stained teeth after braces can be addressed by your dentist if needed. Some minor issues may resolve on their own over a few months. Others may benefit from one or more teeth whitening treatments. Stains on your teeth do not need to be a permanent part of your smile. At your next checkup with your dentist, discuss the options that will help you to achieve the best smile benefits.
Yellowing Teeth After Orthodontic Treatment
If you find you have yellow teeth after braces treatments, you may be frustrated. You finally get that perfectly straight smile, only to now need to deal with yellowing teeth. The good news is that there are options to restore your smile to a perfect white.
The reality is that yellow teeth with braces are a result of a decrease in oral hygiene for orthodontic treatment duration. It can be easy to blame the braces themselves for the discoloration, but it is more often than not just a buildup of plaque and tartar on your teeth.
Professional cleaning should be able to remove much of the discoloration on your teeth.
Further whitening treatments can address the yellow stains. Whether an in-office whitening treatment or a take-home whitening kit, your dentist will offer the solution that meets your individual dental wellness needs.
Tips For Preventing Teeth Stains During Orthodontic Treatment
Stained teeth are not inevitable when you are undergoing orthodontic treatments to straighten your smile. You can take several steps to minimize and even prevent staining on your teeth while you wear traditional braces.
1. Brush your teeth after every meal, using a toothbrush designed for teeth with braces on them. These brushes will have bristles that are designed to address the plaque surrounding the brackets and wires.
2. Follow the brushing and flossing tips that your orthodontist provides. These tips are designed to ensure your teeth are kept healthy and free from decay during orthodontic treatment.
3. Skip the foods and drinks that are notorious for staining your teeth. This can include soft drinks, red wine, coffee, and tea, along with gummy and hard candies. If you enjoy them, brush your teeth after eating or drinking; this can help minimize the staining.
4. Smoking is one of the most significant contributing factors to yellow and stained teeth. If you are a smoker, speak to your primary care physician about smoking cessation options that can help you to beat this habit.
5. Avoid sugary drinks, as they can encourage staining and plaque buildup on your teeth.
Another option is to speak with your dentist about the type of toothpaste and mouthwash that you should be using while wearing braces. You may use whitening toothpaste and mouth rinses that can help keep your teeth from yellowing during orthodontic treatment.
Be sure that you are maintaining your schedule of dental examinations and professional cleanings twice a year. At these scheduled appointments, dentists can identify and diagnose any concerns that you may not be aware of. Your dentist can also recommend products to you to help meet your specific dental wellness needs.
Share This: