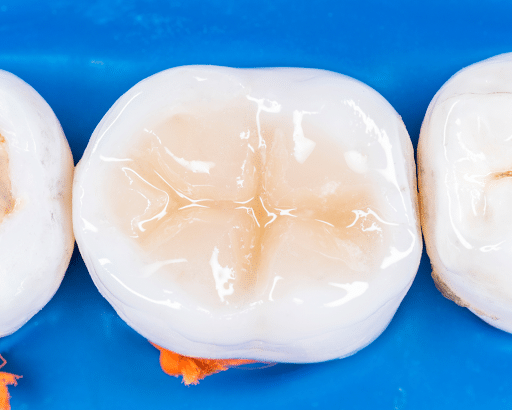 Following a filling, it's likely you won't be feeling much of anything. If you received anesthesia for your filling appointment, your tooth and surrounding area would likely be numb for a few hours following the appointment. It is possible that once the numbness wears off, you notice pain. Where is this dental pain coming from?
Pain Following Filling
While most people don't experience lingering pain following their filling appointment, it is essential to realize that it can happen. You may experience temperature, pressure, or air sensitivity in the first few weeks after a filling. Usually, this sensitivity resolves on its own within a few weeks. These are a few common reasons why you may be experiencing lingering pain:
The filling is too high

There is a crack in your tooth

The filling was deep
What Should You Do If The Pain Seems To Stick Around
If your pain continues to get worse following your filling or if it hasn't calmed down after a few weeks, it is best to reach out to your dentist. Your dentist can run some tests to pinpoint what is causing the sensitivity and then likely come up with a solution. It is often a simple fix, but it depends on what triggers the sensitivity.
A filling that is too high can cause problems when you are chewing. If your filling is too high, you will hit hard on this tooth every time you use it. It likely won't feel good as this can bruise the ligaments holding your tooth in place. If your dentist checks your bite and finds that it is high, he will readjust the filling. This is a simple procedure; you won't need to be numbed up for it. It may take a few days for the bruise ligaments to heal, so that it could be sensitive for a few days following the adjustment.
Sometimes you can have a crack in your tooth that isn't very obvious to the human eye. Symptoms often clarify that it is there, and it is common for a cracked tooth to send a message to your brain when chewing. You might notice it as a zing sensation. If this is the case, you may benefit from a crown, but this all depends on your exact situation. Your dentist would be able to tell you what would be best in your case.
If the filling was quite deep, it might be close to the center of your tooth, where your nerve lives. Sometimes this can aggravate your nerves. A root canal might be needed if it continues to be a problem. Again, this is a case-by-case basis, so you may not need one after all!
When Should I Call My Dentist?
If you've never had a filling before, it's hard to know what to expect. Here are some guidelines that may help know when you should call your dentist:
Slight sensitivity to temperatures or pressure after a filling usually isn't a big deal

Sensitivity 3-4 weeks after your filling would be a good reason to call your dentist.

If the pain is throbbing or pretty intense, please contact your dentist.

Call your dentist if you notice any type of drainage or blister-like bumps in the gum tissue around the tooth.
Please call our office if you're ever in doubt or wondering what to do about your dental pain including dental implants. Our dental team is here to help you find answers to your dental questions.
Share This: