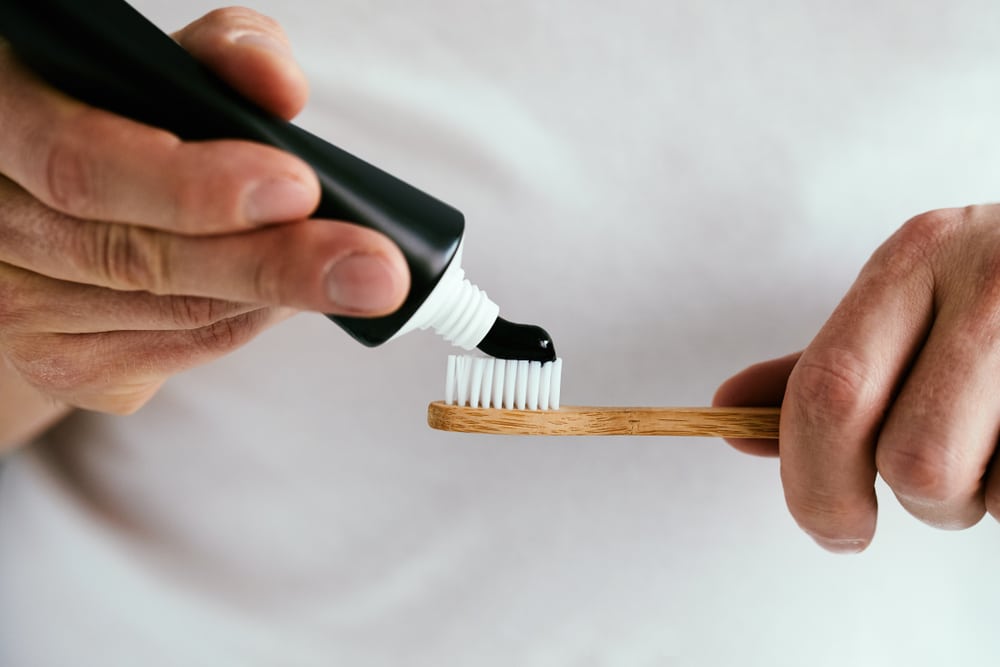 If you're like most people, you want a bright and white smile. But what would you do to get those white teeth? Recently, charcoal toothpaste has become increasingly popular due to its claim of making your teeth whiter.
Can charcoal toothpaste actually whiten your teeth? Or will it cause any harm to your teeth in the meantime?
The expert team at Bridge Creek Dental is here to clear the air and explain if this new trend is something that should be added to your oral hygiene routine or avoided altogether.
What Is Charcoal Toothpaste?
Before determining if charcoal toothpaste is a safe alternative to standard toothpaste options, it's important to understand what it is and why it's believed to whiten teeth. When you think of charcoal, your mind might automatically picture pieces of charcoal used to ignite a grill — we can assure you the charcoal in toothpaste is quite different!
The charcoal found in toothpaste is known as activated charcoal. During the production of activated charcoal, it is exposed to a special gas that causes the charcoal to develop large pores. It is believed that because of these pores, the activated charcoal absorbs substances it comes in contact with, including stains, bacteria, and tartar.
However, there is no scientific evidence that activated charcoal effectively absorbs these substances when used as a toothpaste. Not only are individuals being persuaded to buy a product that won't live up to its claim, but the activated charcoal toothpaste can be causing more harm than good to your overall oral health.
The Dangers of Using Charcoal Toothpaste
If you're considering whitening your teeth by using charcoal toothpaste, make sure you have a full understanding of the dangers associated with it. While everyone will be impacted differently, charcoal toothpaste may cause the following issues:
Erosion of tooth enamel – Enamel is the outermost covering of your teeth that protects them against damage. Because charcoal is an abrasive material, you are at risk of removing the surface layer of enamel from your teeth. While this will give the appearance of whitening at first, it's putting your teeth at an increased risk for severe damage and decay down the line. The harder you brush your teeth, the more damage you're likely to cause to the enamel. As the enamel is removed, you will also notice increased tooth sensitivity which can cause you pain while eating and drinking.
Gum irritation – No matter how fine companies grind down the charcoal in their products, the particles can still get lodged in your gums and fillings. Over time, this can lead to infections and other costly dental problems.
Risk of tooth decay – The majority of standard toothpaste on the market contains fluoride, which helps strengthen your teeth. However, charcoal toothpaste usually does not have fluoride as an ingredient. While your teeth can be exposed to fluoride in over ways, it might not be enough to strengthen your teeth. Brushing your teeth with toothpaste with fluoride is one of the most effective ways to fight against tooth decay.
While a brighter smile might be something you want, there are more effective and less damaging ways to go about getting one than brushing your teeth with charcoal toothpaste. There is no clear indication that activated charcoal whitens teeth, and while testing the theory, you could be causing irreversible damage to your teeth, gums, and enamel.
Call Bridge Creek Dental for Your Dental Hygiene Needs
From the front desk staff to our two exceptional dentists, Bridge Creek Dental has a top-notch staff ready to serve your dental hygiene needs. If you want to work with some of the best dental professionals in Billings, Montana, contact us to set up your next dental cleaning appointment.
Share This: