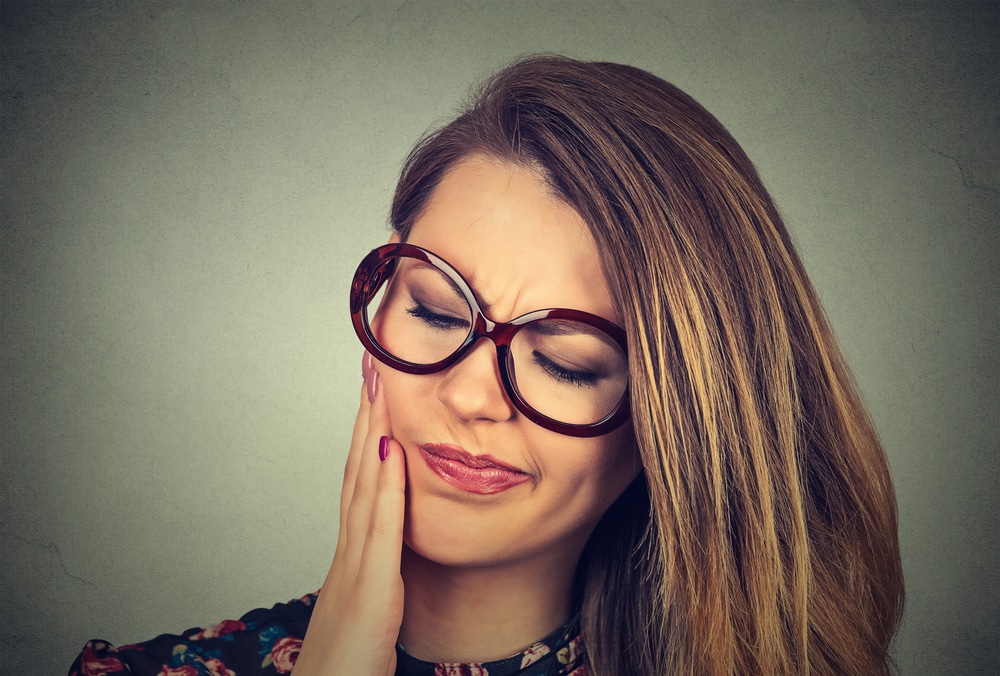 Dentists can generally repair a cavity with a simple filling, but sometimes the decay becomes more advanced, breaching the tooth's enamel. If the pulp of your tooth—which contains blood vessels, connective tissues and nerve endings—becomes infected, your dentist may recommend a root canal to save your tooth and ward off nerve damage.
During a root canal, the infected pulp is removed and the inner chamber of your tooth is cleaned. The chamber is then filled and the tooth topped with a crown. Only your dentist can determine whether you need a root canal, but there are some signs that can serve as red flags.
Tooth Pain Is A Sign You May Need A Root Canal
By the time you need a root canal, your tooth's pulp is severely inflamed. You may experience spontaneous waves of pain with no apparent cause. Other times, pain may be triggered by activities like chewing or touching the offending tooth. You may have trouble sleeping and find little relief from over-the-counter medication.
There are other painful signs that a root canal may be in order. You should make an appointment with our dentists at Bridge Creek Dental if you:
Can easily identify which tooth hurts.
Experience pain while brushing and flossing.
Experience positional pain, with the ache increasing when you lie down, stand up suddenly or jog in place.
Tooth Sensitivity Is A Sign You May Need A Root Canal
You may need a root canal if a sudden change in temperature prompts a sharp pain in the gums near your problem tooth.
If you experience pain after being exposed to heat, like taking a sip of coffee, it's may be a sign that there is some nerve damage. If cold food or drink causes lingering pain, even radiating upwards to give you a headache, you also likely have an infection that has breached the pulp of your teeth.
Swelling Is A Sign You May Need A Root Canal
If you have swelling and discomfort in your gums, it may be a sign your tooth infection has spread to your gums. Tenderness and swelling in your cheeks indicate the infection has spread to your face, while soreness, swelling and drainage in the lymph nodes under your jaw or in your neck indicate the tooth infection has spread to your jaw.
An Abscess Is A Sign You May Need A Root Canal
When your dental pulp becomes infected, your immune system springs into action, sending white blood cells to kill the bacteria. In the ensuing battle, pus—made from white blood cells, dead tissue and bacteria—attempts to drain through the roots of your teeth into your jaw.
The pocket of pus that forms at the root tip can erupt into an abscess on your gums. Similar in appearance to a pimple, it can be white, yellow or red. The pressure and inflammation make an abscess very painful. Signs you may have an abscess include:
Severe toothache
Swelling in your gums, face or lymph nodes
The discharge of pus, which has a bad smell and an unpleasant taste
Fever
You should never ignore an abscessed tooth because the infection can enter your bloodstream, which can be life-threatening. Your dentist may recommend a course of antibiotics as well as a root canal.
Tooth Discoloration Is A Sign You May Need A Root Canal
Tooth discoloration, with the teeth taking on a gray or black appearance, is just one more indication that an infection inside your tooth has spurred internal tissue breakdown.
If you suspect you need a root canal or want preventative care to ward off tooth infections, contact us today to schedule an examination.
Share This: