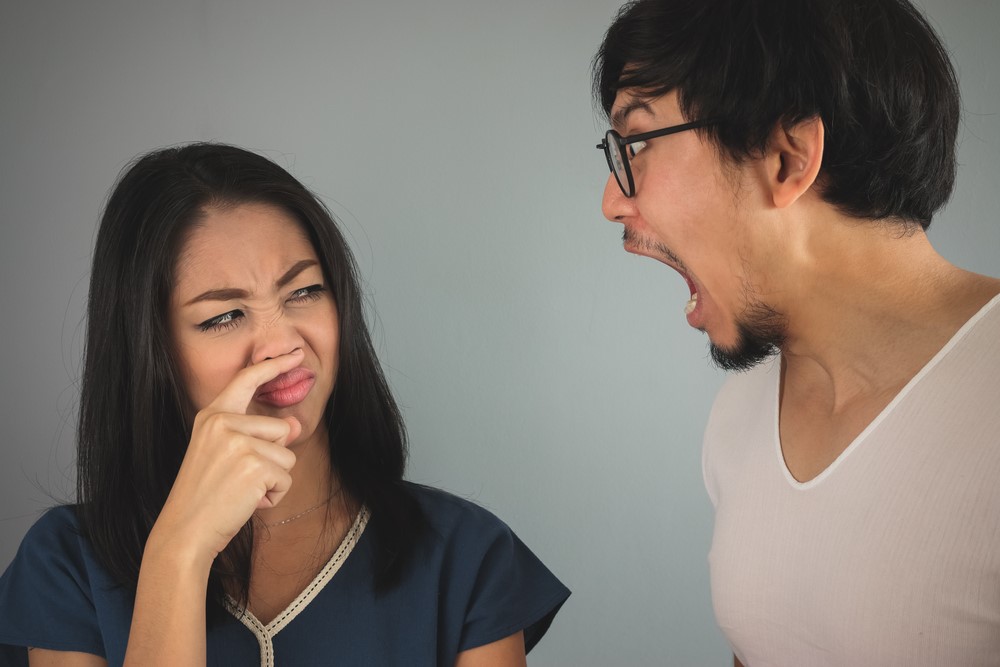 At Bridge Creek Dental our experts specialize in common dental hygiene problems including;
Gum recession –

Your gums play an important role in your oral health, as they help anchor your teeth in place. Without proper oral hygiene, your gums are at risk of receding. This means that the gum tissue holding your teeth in place will begin pulling back and exposing more of your teeth than normal. As a result, gum recession can lead to a host of other oral health issues because your teeth are more at risk of exposure to bacteria. When the gum line recedes, pockets are created between your teeth and gums that can trap bacteria. If this bacteria isn't cleaned, you may be facing tooth decay, tooth loss, or gum disease.

Gingivitis –

If you are suffering from gingivitis, you may notice that your gums are sore, swollen, or inflamed when brushing your teeth. Your gums may even bleed or appear to be discolored. This occurs when bacteria build up along your gum line and turns into plaque. Luckily, with proper oral health, gingivitis can be reversed. If left untreated, it can develop into periodontitis.

Periodontitis –

Unlike gingivitis which is reversible, periodontitis is a severe form of gum disease that is not reversible. You should get checked out at the first sign of swollen or discolored gums, loose teeth, plaque buildup, bleeding gums, persistent bad breath, or receding gums to prevent the gum disease from progressing any further.

Tooth decay –

Tooth decay occurs when there is an influx of bacteria in your mouth that creates acids that damage your tooth enamel. This bacteria comes from ingesting sugary or starchy foods and drinks without properly cleaning your teeth. As the tooth enamel breaks down, your teeth are put at risk of various oral health problems, including cavities. If tooth decay isn't treated properly, you may experience tooth infection or tooth loss.

Cavities –

Once a tooth has become damaged from tooth decay, your tooth will develop permanently damaged areas that create openings or holes in the surface of your teeth. When cavities are ignored, they can grow in size and affect deeper portions of the tooth. If untreated, you are likely to experience toothache, infection, and possibly even tooth loss. Brushing and flossing regularly and regular preventative dental visits can prevent cavities or treat them before they become a larger oral health problem.

Root canals –

When bacteria infect the inner portion of a tooth, you may need to undergo a root canal, a treatment used to remove the infected portion of the tooth. The infected and inflamed pulp within the tooth is extracted, and then the tooth is cleaned out, filled, and sealed, leaving you good as new. Along with deep cavities, a root canal may be used to treat injured teeth as well.

Plaque and tartar buildup –

Increased plaque and tartar buildup in your mouth put you at risk for many oral health conditions, such as gingivitis, periodontitis, and cavities. Plaque is a soft clear film that builds up on your teeth from eating and drinking throughout the day. With regular brushing and flossing, this plaque can easily be removed. However, if you go too long between brushing, this plaque can harden and turn into tartar which a professional dentist can only remove.

Jawbone density loss –

If you're suffering from tooth loss or gum disease, you may experience atrophy in your jaw. When jawbone density loss occurs, it can lead to other problems with your existing teeth, as well as a collapse or distortion of facial features.

Bad breath –

Bad breath may not seem like a big deal, but it can indicate that something is going awry within your mouth. Bad breath is caused by bacteria growth, which occurs when food particles are left between your teeth and aren't cleaned properly through brushing and flossing. As the bacteria accumulate around these leftover food particles, the bacteria will begin releasing sulfur compounds that cause bad breath.
Share This: