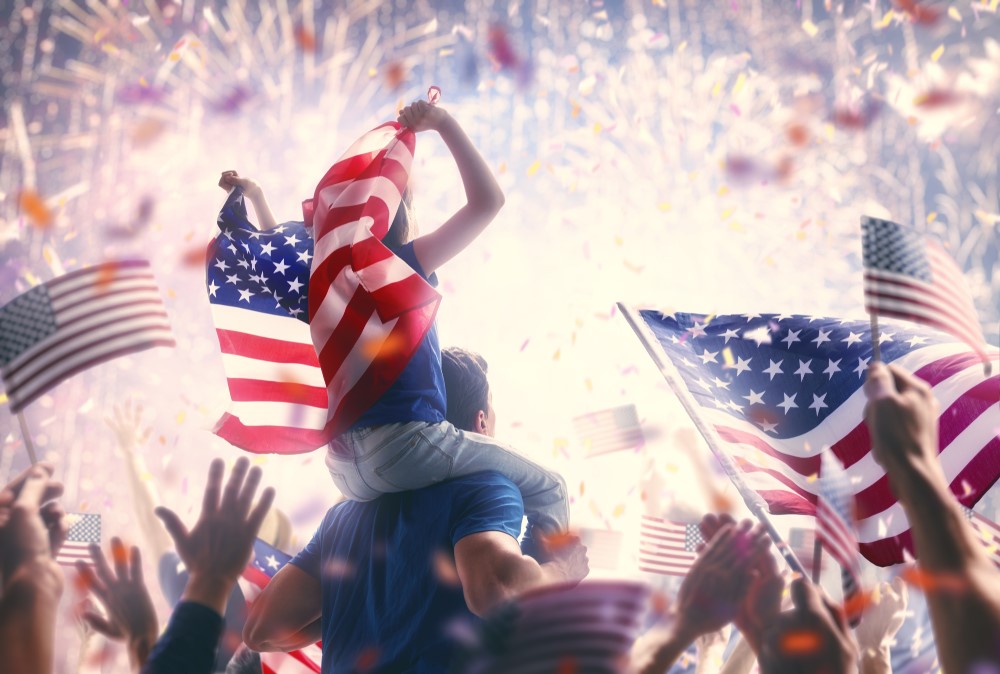 With Independence Day 2019 rapidly approaching, it's time to start planning what you want to do, especially if you have children who are looking forward to celebrating. Here in Billings, MT, and the nearby town of Laurel, you can find plenty of fun free or cheap activities that can appeal to people of all ages.
Kick Your Independence Day Off With A Pancake Breakfast
To start the celebrations off right, you can catch a pancake breakfast in Laurel. Bring the whole family to enjoy the breakfast, which costs:
$8 per adult
$5 for children 12-7
Free for children 6 and under
Be careful with the syrup though! While it may be delicious, you don't want the sugar sitting on your teeth for hours and leading to tooth decay. Our dentists here at Bridge Creek Dental recommend limiting syrup and at least rinsing your mouth out with water if you can't brush your teeth to take out the remaining sugary topping.
Participate In The 22nd Annual Chief Joseph Run
Also located in the town of Laurel, you can catch the 22nd Annual Chief Joseph Uphill Run, which starts near the Laurel High School track at 6:30 am. It's best that you get there 10-15 minutes before the race to ensure an ideal starting spot. There are three different runs you can enter, which are: 2-mile, 4-mile, and 8-mile races.
All three of these races have a $25 sign up fee, though the price is set to rise after June 20th, so if you want to join in the fun, it's best to do it sooner rather than later.
Snag A Spot Watching Two Parades For Maximum Fun
While you are there in Laurel, be sure to catch one or both of the parades that will be held! The two parades available are:
The Kiddie Parade at 10 am. The parade starts at Western Security Bank and will end at the Firefighter's Memorial (address: 2nd Ave and 1st St.).
The Grand Parade at 11 am. This parade will start at Alder then head west on Main St. all the way to First Ave., then north to 8th St., then end by heading west to 3rd Ave.
Enjoy The Food And Craft Fair
For all-day fun, you can attend the Food and Craft Fair in Laurel. This fair starts at 9:00 am and ends at 9:00 pm, so you have plenty of time to stop by and enjoy the various food vendors, entertainment, and shop for homemade crafts.
In Billings, the fun won't start until 5 pm, at which time, you can come to participate in the Celebrate Freedom festival. There are tons of fun things to do at the Celebrate Freedom event, such as:
Rock climbing
Putt-putt croquet
Udap bear spay activity
Laser tag
Pre-K play zone
Horse riding
Archery
Splash park
All this and the live entertainment are all completely free! You will need to pay for the food, but there is plenty of affordable treats and free water to stay hydrated during your busy 4th of July.
Catch Firework Shows For A Dazzling Display
The firework show that will occur in Laurel will begin once it is dark. Known for going all out when it comes to fireworks, you can be sure to enjoy a dazzling display of fireworks at Laurel.
Celebrate Freedom will also have a firework show in Billings, put on by Pyro F/X. It will be held at Castle Rock Park, as with the other Celebrate Freedom activities.
Also, among all the festivities, don't forget to schedule a dental cleaning for you and the family this summer! Juggling appointments during the school year can be tough, so to find out what appointment openings we have for your family, contact us today.
Share This: