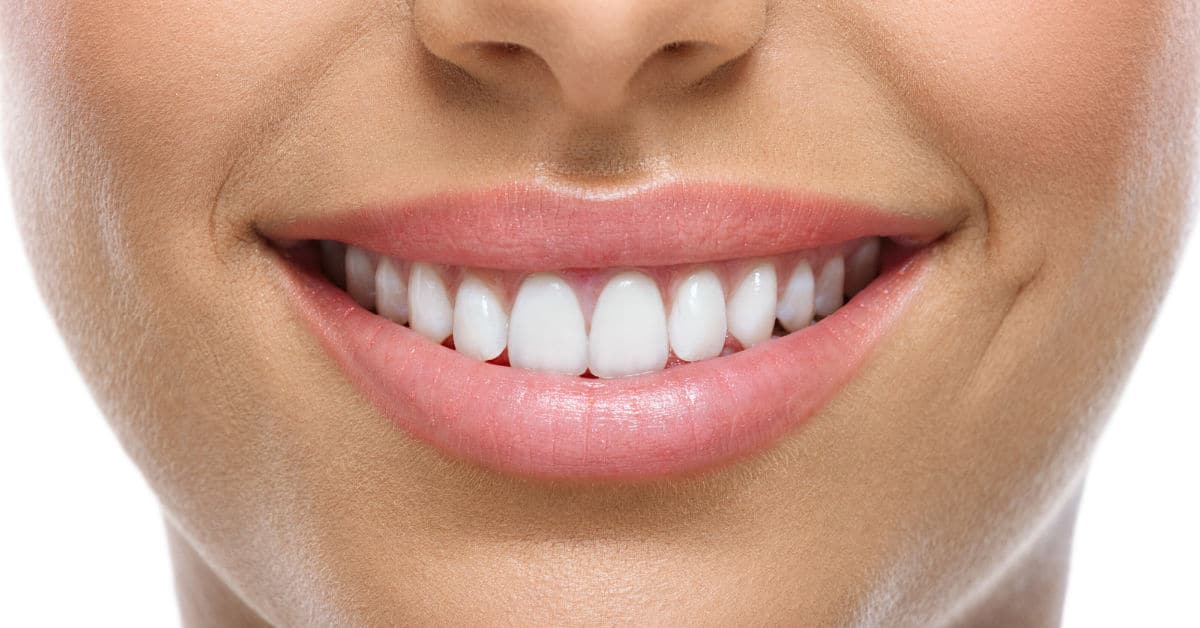 When it comes to your smile, do you love it?
Studies have shown that those who love their smile also feel good about themselves and they report higher levels of confidence than those who do not feel good about their smile.
A great thing about improving your smile is that it doesn't have to cost a lot of money. There are many ways that you can improve your smile, below you will find 8 tips to help you do so! Even choosing the few ways that make the most sense for you can go a long way in improving your smile.
1. Brushing And Flossing
That might seem a little too easy to some of you but many people aren't in the habit of daily caring for their teeth. Removing plaque and bacteria from your teeth and in between your teeth is one of your best defenses in keeping your teeth looking brighter and your breath smelling better.
Our dentists recommend brushing twice a day and flossing at least once a day. Your teeth and gum tissue will thank you!
2. Teeth Whitening
If you have noticed that your teeth seem to yellow or darken a little with age, you're actually not imagining it. Teeth yellowing is actually a normal part of aging. Your teeth don't have to stay this yellow color though. A simple whitening refresh every so often can help to lighten and brighten your teeth and keep your smile from looking dingy.
3. Routine Dental Cleanings
Even the best brushes and flossers still leave some bacteria behind. It's actually impossible to remove all 100% of bacteria from your mouth, rather it is about keeping the bacteria in check.
That bacteria that is left behind and slowly builds into tartar buildup can be removed by your dental hygienist. We recommend seeing your hygienist one to three times a year depending on how much buildup you get. These routine appointments will help to keep your gum tissue happy and your teeth free of stain buildup.
4. Limit Your Coffee, Tea, And Red Wine
Certain foods and drinks are notorious for causing unwanted stains. A drink here or there will probably not lead to this but drinking lots of coffee, tea, and red wine could be leading to some staining. Also, swishing with water and drinking lots of water throughout the day can help to minimize staining from other drinks throughout the day.
5. Straighten Your Teeth
Braces and Invisalign are two different methods that offer straighter teeth and a more pleasing smile. Orthodontics does require a time and financial commitment on your behalf, but the results are worth it! Our dental team is very educated when it comes to the options available for straightening teeth. They are skilled in helping you determine what is the best option for you to help achieve the smile you want.
6. Go For Porcelain Veneers
Porcelain veneers are a thin layer of porcelain that is bonded to the front of your tooth. They are great for covering up chips, and cracks, or correcting a misshapen tooth. They can be one of the more pricey options but they also last the longest and usually bring about the most realistic results.
7. Composites Change Smiles
Bonding procedures continue to improve every year. Composite bonding offers a great and affordable way to improve your smile. Most composites will last between 5 and 7 years at which they can then be touched up.
8. Gum Contouring
It is possible that your teeth are in good health and maybe you're self-conscious about your gum line. Sometimes a gum line can be too high or too low and this can greatly affect your smile. If this is the case, your gum tissue can be reshaped through surgery or the use of dental lasers.
How you feel about your smile has a bigger effect on your overall confidence than you might realize. There are many things that you can do on your own at home to improve your smile. If you are interested in how your dentist can help you reach your smile goals, our dental team would love to sit down with you for a consultation.
Share This: