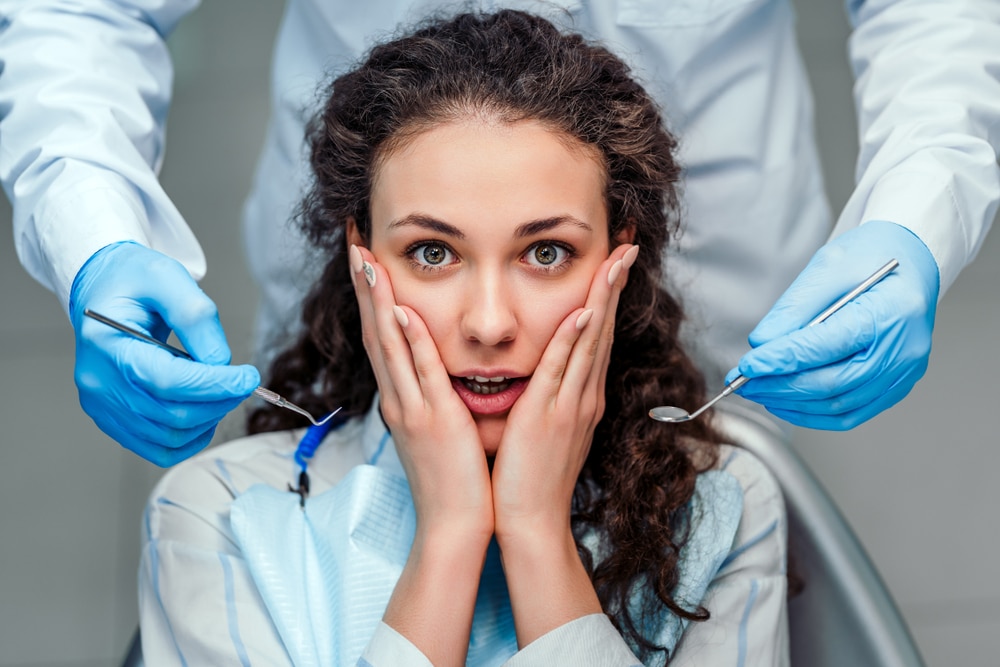 Dental anxiety may seem harmless. After all, it doesn't truly take a toll on anyone else around you. The genuine concern comes from realizing that being scared of dentist visits can take a significant toll on your dental and overall health. And, of course, if you have children, they can pick up your fear and anxiety. This can quickly lead to them developing a dental phobia of their own.
A part of overcoming your fears of visiting the dentist is recognizing the fears that you have and the root cause. This can often allow you to overcome them and move forward with a healthy focus on your good dental health.
1. Previous Bad Experience
A bad experience in a dental office can leave you afraid to return to any dentist, even if your dental wellness starts to decline. This can result in dental phobia that makes it difficult to consider getting treatment for cavities and other concerns.
There are several dental sedation solutions that can make it much easier for you to step into our offices and get the treatment you need. You will feel relaxed every step of the way as you get the valuable dental care your teeth need.
2. Feeling Shame About The Condition Of Your Teeth
Let's face it, if your teeth are in bad shape, you likely feel embarrassed. It may have an impact on your life, along with your willingness to smile and laugh. The idea of strange dental professionals seeing just how bad your teeth are could feel overwhelming.
It is important to keep in mind that our dental professionals have seen teeth in all kinds of conditions. Beyond that, our focus is not on judging the condition of your teeth. Our focus is to get you out of physical discomfort and restore your dental health. Dental sedation solutions can help ease your anxiety and have an open and honest conversation with our dental professionals.
3. Fearing Pain During Treatment
The dental office is often associated with oral discomfort and pain. It is essential to note that our jobs as dental professionals are to get and keep you out of discomfort and pain.
Oral pain can often be a sign of an infection. Our focus will be to treat the underlying condition responsible for your discomfort. We offer solutions that can also minimize any pain felt before, during, and after your treatment.
4. A Fear Of Needles
Needles can be scary for kids and adults of all ages. We offer gentle sedation techniques that will help minimize your discomfort while also reducing your anxiety from medications that ease your stress to numbing gels that reduce your mouth sensation before treatment.
5. Fear Of The Unknown
Many who struggle with a fear of the dentist find that their fear and anxiety are often rooted in simply not knowing what to expect. To overcome your dental fear, you must learn all there is to know about the treatment you may need. Being open and honest about your concerns will allow your dental professionals to put your worries to rest.
Every step of your dental treatment can be explained to you so that you know what to expect. In addition, there are dental sedation solutions that can help to ease your anxiety during your treatment.
6. Anxiety Over Sounds In A Dental Setting
The sounds heard in a dental office can quite often be the source of anxiety for dental patients. Listening to soothing music or a podcast can block out some of the noises during your treatment. A sedation solution such as nitrous oxide gas can soothe your anxiety while listening to that relaxing music or that interesting podcast.
At Bridge Creek Dental, we love to see our patients smile. Each member of our team focuses on ensuring that you feel as comfortable as possible from the moment you step into our office. Be sure to communicate your concerns so we can offer you a solution that will best meet your needs.
Share This: