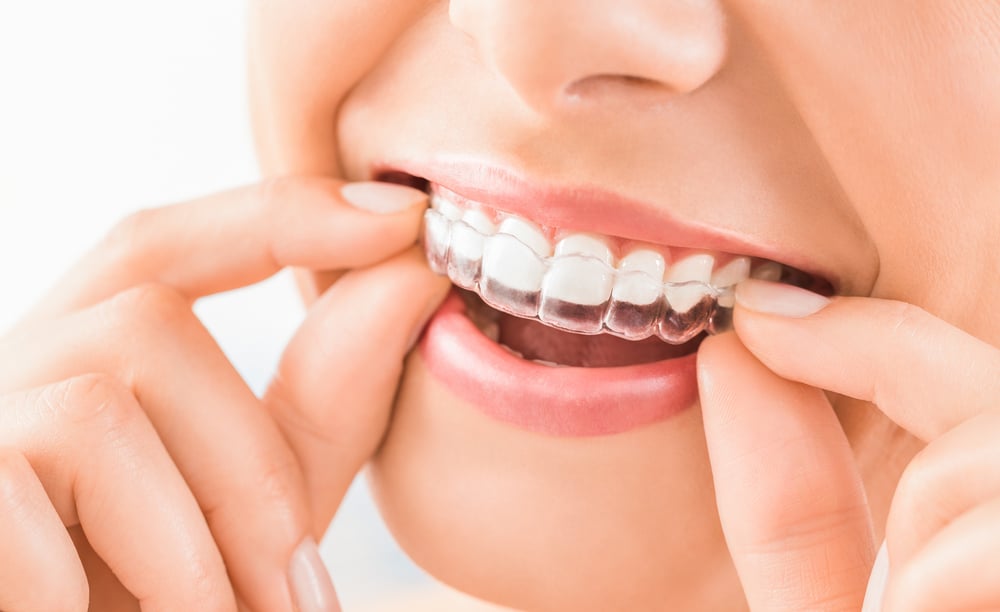 Some people believe that cosmetic dentistry exists only for vanity dental procedures. But what these people don't understand is that cosmetic dentistry can help correct serious issues like a malocclusion.
A malocclusion is when the teeth are misaligned. This type of dental issue is relatively common, though with different levels of severity, and can create oral health issues. If you are ready to correct your bite issue, you may want to consider one of these cosmetic dentistry procedures as the solution to correct your misaligned bite.
Increase Your Confidence With Invisalign
Having a misaligned bite can make smiling or even talking uncomfortable, particularly for those with pronounced overbites or open bites. If you struggle with one of these types of bite issues, one way to easily boost your confidence and correct your bite is by choosing Invisalign Clear Orthodontics.
Unlike traditional braces which are made of visible wires and bands, Invisalign is a clear set of braces shaped for your teeth. Over time, the Invisalign will shift your teeth into a straighter, aligned position so you can smile freely and confidently.
Repair Misaligned Teeth With Veneers
Sometimes bite issues can result in your teeth growing in incorrectly or smaller than the surrounding teeth. Teeth which are considerably smaller or incorrectly positioned are in greater danger of being worn down and potentially chipped as they are less supported by the surrounding teeth. A way to painlessly correct this problem is with veneers.
Our cosmetic dentists will shape your misaligned teeth, making the teeth ready to have veneers placed. With a veneer over a misaligned tooth, the tooth with be better protected and present an even appearance with the rest of your teeth. It is even possible to correct bite this way, depending on the severity of the issue. There are several types of veneer materials available depending on your needs and preferences. All of them can be color-matched to the rest of your teeth.
Protect Worn Teeth With Crowns
Often, those who suffer from misaligned bites tend to grind their teeth. Along with the jaw and dental pain teeth grinding creates, the teeth become worn down. This wearing effect leaves your teeth more vulnerable to cavities, chipping, and cracking.
An effective way to protect teeth worn down by a misaligned bite is to have dental crowns placed. Our dentists recommend porcelain composite crowns, which are placed over the worn teeth. As these crowns are shaped to fit correctly with the rest of your teeth, it can both protect the worn down teeth and help ease your bite issues.
Make Your Teeth Appear Straighter By Whitening Them
When there is a bite misalignment like an overbite or underbite, often the overlapped teeth are a darker shade than the rest of the teeth. As food particles and saliva tend to become trapped in this area, it is a natural occurrence which can be difficult to prevent. The color contrast between the upper and lower teeth can make the bite misalignment more severe than it is in reality.
A simple fix to correct the illusion is to have your teeth professionally whitened. Evenly white teeth can help boost your self-esteem as the even, whitened appearance reduces any noticeable bite issues.
At Bridge Creek Dental, we offer all of these dental services and more. If you are ready to take control of your oral health and want the best dentists in Billings, Montana, contact us for an appointment.
Share This: