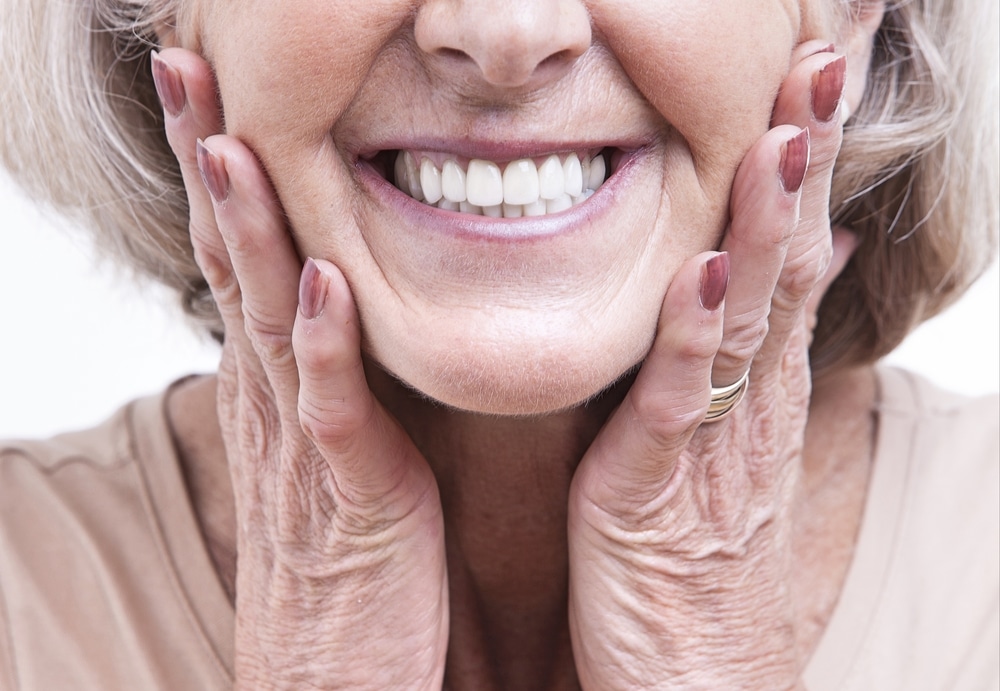 Dentures can be an excellent way to restore your smile, whether you need partial dentures or all teeth replaced. Once your teeth are properly restored, you will be able to smile, talk, and eat more easily than you likely have been able to in years.
Our dentists at Bridge Creek Dental can help you prepare to receive your dentures, which will follow this general process.
Have A Pre-Dentures Consultation With Our Dentists
The first step in dentures preparation is to have a pre-dentures consultation with one of our dentists. During this consultation, our dentists will evaluate your mouth, noting what the supporting bones are like, how your gums look and examine any remaining teeth.
Our dentists will also take x-rays to ascertain if there are any underlying issues which need to be addressed, such as bone density loss or infection. As you consult with our dentists, they will provide you with information on your cosmetic dentistry options like what type of dentures you would like, what would suit you best, and other avenues.
Undergo Denture Preparations
Once your procedure is determined, it is time for the next step in your dentures preparation, where our dentists will prepare your mouth for dentures. These preparations can mean many things, depending on what is needed to be accomplished. Some possible preparatory steps are:
Teeth removal – If there are any remaining teeth and you are going to receive full dentures, our dentists will perform extractions. However, if your new dentures are going to be partial dentures, our dentists will only ensure that severely damaged teeth are removed while preserving all the teeth they can.
Implant rods – For those who are going to receive implanted dentures, titanium rods will need to be implanted into the jawbone months before any dentures are placed. These rods will require time to heal, but once they are healed, the implanted rods will provide excellent stability for your future dentures.
Jawbone grafting – Whether you are receiving implanted dentures or more traditional ones, you may require jawbone grafting. This grafting is to build up the bone in your jawbone so that either implant rods can be successfully placed or that your new traditional dentures will sit correctly.
Impressions – Once all the other tasks are completed and you are ready to have your dentures created, one of our dentists will make an impression of your mouth. There are usually several impressions, to ensure that all the dimensions of your mouth are captured properly.
Also, our dentists will discuss with you the aesthetics of your new dentures, gathering your input on things like the color of your new teeth. After all these preparations are done, our dentists will send out the impression of your gums to a dentures lab, which specializes in making dentures.
Receive Your Dentures
In about 3-6 weeks, your dentures will be completed and sent to our dental office. Once our dentists receive them, you will be contacted for an appointment to fit them. You will need to allow for an adjustment period when you first receive your dentures, as your gums will usually continue to adjust and heal over the next 6-12 months.
During your next visit to our dental office after receiving your dentures, our dentists will consult with you on how your dentures are working out. If there are fit or other issues, they can correct the problems for you.
What To Do Immediately After Receiving New Dentures
For the first couple of weeks after receiving your new dentures, your mouth will be adjusting to them. There may be a certain amount of discomfort, especially as your gums continue to change shape, but that will go away as you wear your dentures regularly.
During those weeks, you will want to stick to soft foods and liquids diets. By choosing easy to chew foods, you can make your dentures transition easier. You will need to be careful with sticky foods, as well as hard things like nuts, as these can damage your dentures and are best avoided.
If you are looking for a dentist in Billings, Montana, who can help you with receiving and being fit for high-quality dentures, contact us to start your consultation with our dentists.
Share This: